2018-2019 Lexus NX300 TPMS Tire Pressure Light Reset – The Lexus NX is a mid-size luxury SUV crossover on the market since 2014 produced by the Japanese carmaker Lexus. It is offered with two types of motorization: hybrid or with a thermal engine.
In 2018 the model received an update with minor changes to the body, comfort and safety equipment. It is marketed with five levels of equipment, front or total traction, and a single hybrid propulsion system, in a price range of between 39,900 and 66,500 euros.
2018-2019 Lexus NX300 TPMS Tire Pressure Light Reset:
To reset the Tire Pressure Monitoring System (TPMS) light on your 2017 2018 Lexus NX300, follow these steps:
Stop the vehicle in a safe place and turn the engine switch off and engage the parking brake.
Adjust the tire inflation pressure recommended on the tire placard located on the door panel.
Turn the engine switch to the "ON" position
Press "∧" or "∨" on the steering briefly until the Vehicle Setting appears on the display and then press the "center button".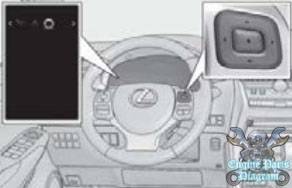 Scroll down and select TPMS and hold "OK" until the tire pressure warning light starts blinking.
Wait for a few minutes with the engine switch in the "ON" position
Driving for a few miles (kilometers), calibration will complete after 10-30 minutes of cumulative driving at least 40 km/h (25 mph), and then verify that it turns off.
For more details please check the following video:
The procedure above can be applied to all the generations of Lexus NX300 (2018 2019 2020 model years), which is equipped with a Tire Pressure Monitoring System (TPMS). Hopefully, the article of 2018 Lexus LC 500h Tire Pressure Monitor System (TPMS) Reset useful for you.
(Visited 21 times, 1 visits today)