Exploring the Tech-Advanced Safety Features of Honda Civic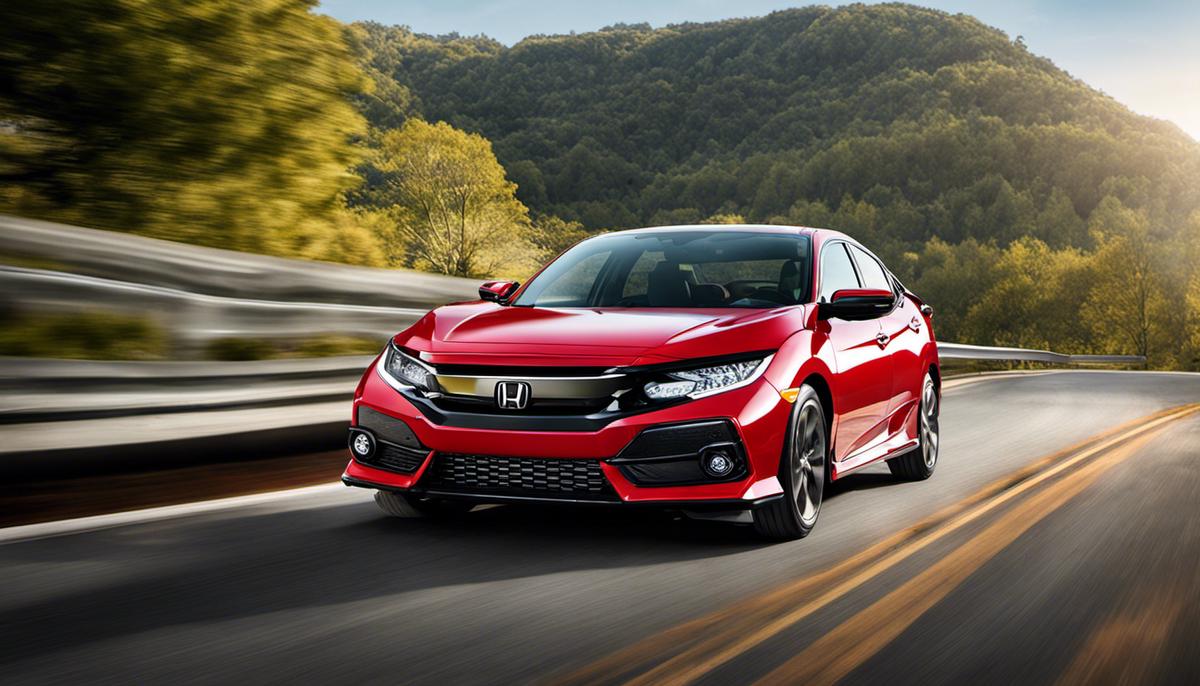 Last Updated on October 25, 2023 by Christ
When it comes to safety on the roads, nothing beats the sterling integration of technology and design found in the Honda Civic. Today's vehicles aren't just about getting you from point A to point B, but rather, they're also charged with the critical role of ensuring you arrive safely. The Honda Civic is a front-runner in this regard, boasting cutting-edge safety features, borne of Honda's firm commitment to motorist well-being. In our exploration, we'll delve into these robust features ranging from active to passive safety systems and delve into the specific technology that Honda has employed in the Civic model. Beyond saving lives, these features significantly enhance the driving experience, giving you, the motorist, greater control, enjoyment, and peace of mind behind the wheel.
Comprehensive Overview of Honda Civic's Safety Technology
Advancements in Automotive Safety: A Look at the Cutting-Edge Technology in the Honda Civic
Emerging from its stables, the Honda Civic reflects the tireless pursuit of automotive safety technology by Honda – a philosophy exhibited by the brand for years. Ensuring occupant safety isn't merely about response; it's about prevention. This piece illuminates the technology Honda Civic employs to fulfill this commitment.
Taking center stage is the Honda Sensing Suite, a proprietary active safety kit that equips the Honda Civic. These features, engineered to address road safety concerns, have positioned the Honda Civic as a front-runner in automotive safety technology.
First up is the Collision Mitigation Braking System [CMBS]. This advanced program utilizes radar technology and an inventive front-facing camera to detect potential front-end collisions, warning drivers well in advance. If the driver's response is inadequate, the CMBS can automatically apply brakes to prevent or reduce collision severity.
Lane Keeping Assist System [LKAS] is another remarkable technology. Through a forward-looking camera, LKAS identifies lane divisions, helping drivers maintain their vehicle in a predetermined lane. If the system senses your Honda starting to stray from the center of a detected lane without signaling, LKAS can subtly correct steering to help bring you back to the middle of your lane.
The Road Departure Mitigation System [RDM] works similarly, intervening with responsive steering support if it perceives that the vehicle is on course to detour from the road entirely without the turn signal activated.
Adding to the safety toolbox is Honda's Adaptive Cruise Control [ACC] that makes those long drives a lot more comfortable. An enhancement of traditional cruise control, ACC can adjust speed to maintain a safe following distance from the car in front. It does this, using radar to measure distance and modulate velocity according to traffic flow.
The new Honda Civic's Auto High-Beam Headlights also deserve praise. They modify the light intensity based on oncoming traffic, automatically switching to low beams and returning to high beam once traffic passes. This reduces visibility issues, ensuring a safer ride for all road users.
Finally, Honda's innovative Multi-Angle Rearview Camera offers three different angles – normal, top-down, and wide – enhancing the driver's visibility and adding an extra layer of safety when reversing.
Looking at the barrage of safety technologies implemented in the Honda Civic, the car comes across as a trailblazer. As the promise of safety technology continues to evolve, Honda Civic takes the wheel, steering towards a future where accidents can be successfully curbed or mitigated through the power of technology. The current offerings are undoubtedly impressive, beckoning a broad gaze upon what lies ahead in the panorama of autonomous driving and overall vehicle safety.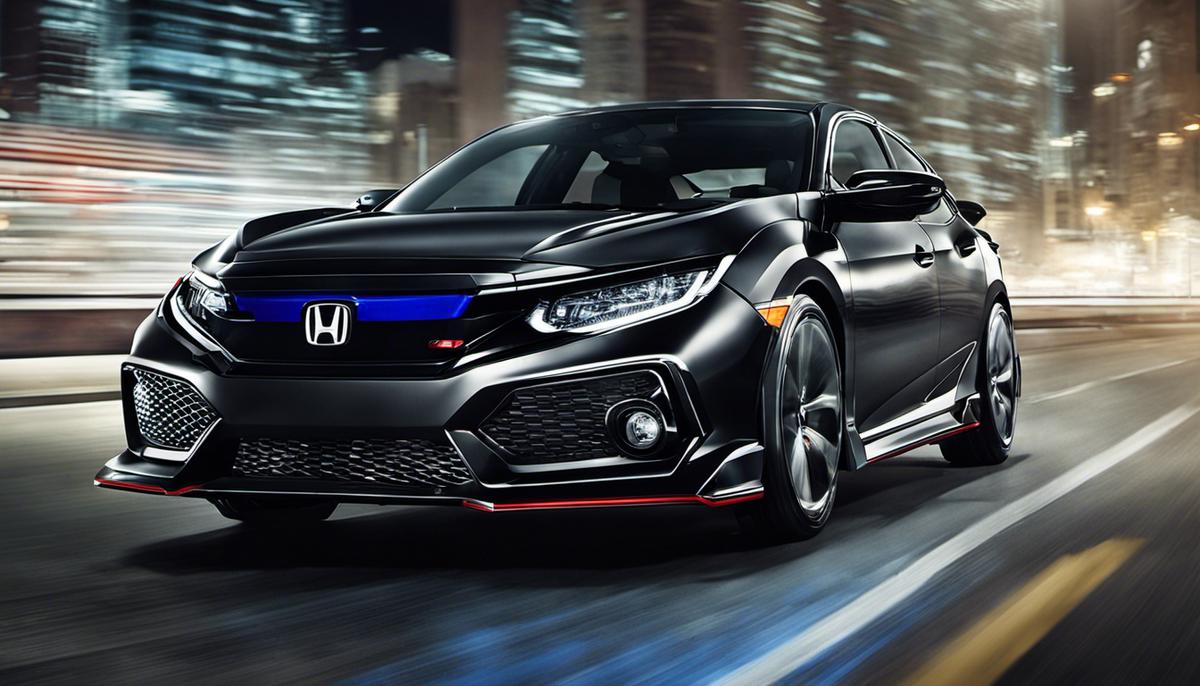 Impact of Honda Civic's Safety Tech on Driver Experience
Pivoting on to some other safety features, Honda Civic is also equipped with the Traffic Sign Recognition (TSR) system, a standout among other vehicle technologies. It capitalizes on a monocular camera to identify traffic signs and furnish the driver with data. Posted speed limits are automatically detected and displayed on the driver information interface and the display audio touch-screen, aiding drivers in adhering to appropriate speed limits.
The emphasis on technology extends to the Blind Spot Information System (BSI) which uses radar in the rear bumper to alert the driver when other vehicles are in the Civic's blind spot. This gives the driver increased situational awareness and aids significantly in safe lane changes, minimizing the risk of a side-swipe collision.
Moreover, Honda's innovation extends beyond safety, integrating tech to enhance driving and ownership experiences. The Civic's 7-inch infotainment screen supports both Android Auto and Apple Carplay, realizing seamless smartphone integration. Not only does this facilitate entertainment, but it also empowers route planning, utilizing traffic flow information in real-time.
For those anxious about parking in tight spaces, the Civic has your back with parking sensors in the front and rear. This technology alerts the driver by emitting audible warnings as the vehicle nears obstacles, ensuring the protection of the car's bodywork from scratches and dents.
But Honda doesn't overlook the convenience aspect of technology. The Civic comes equipped with a Smart Entry system. This proximity key entry system allows the driver to unlock the car without taking the key out of the pocket, and a push-button start/stop saves all that fumbling around for keys when you are in a hurry.
Lastly, the Honda Civic comes with an option for a wireless phone charger in the center console. No wires, no fuss – just place the phone on the pad and let it charge.
Through the Honda Civic's technology-centric safety features, we see not only a car that values and commits to safety but also one that uses technology to enhance the entire driver's experience. Honda Civic is more than an automobile; it is proof, parked right in your driveway, of how technology can be harnessed to solve everyday problems and needs – an automobile for the modern tech enthusiast. It is a testament, not just to the present state of automotive technology, but a forerunner to the future that we are all looking forward to.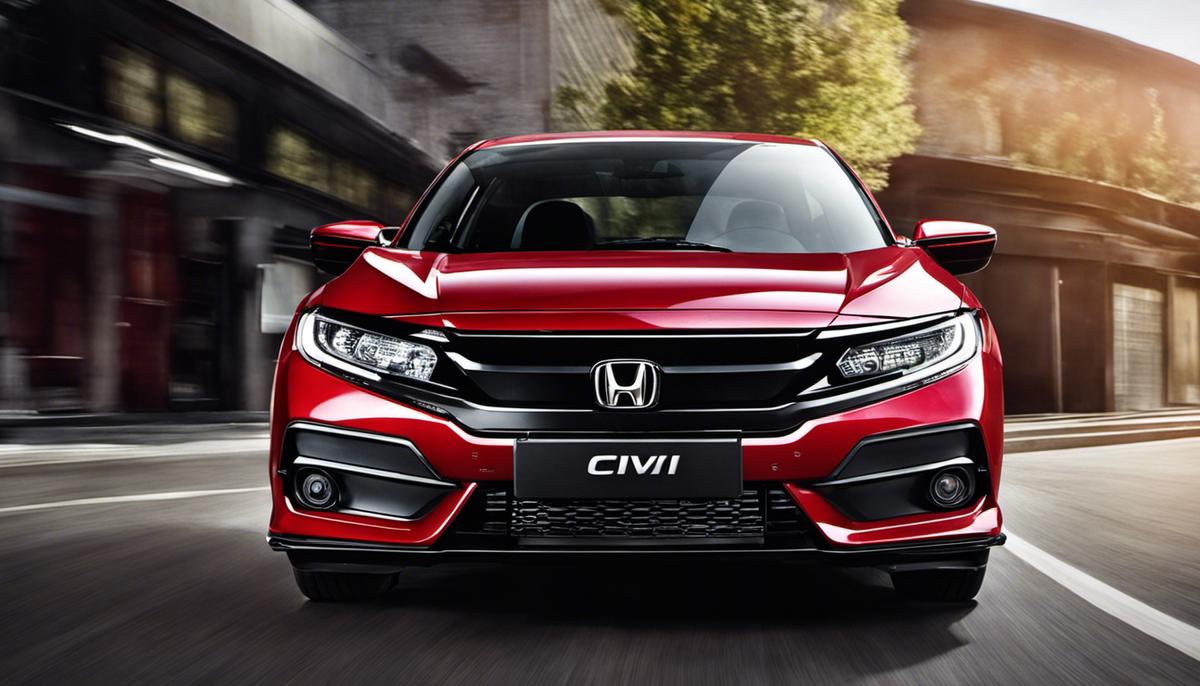 Assessing the Value of Honda Civic Safety Features in Terms of Life-Saving Potential
While the previously listed safety technologies are undeniably impressive, the magic truly happens when delving into the brunt weight of the data supporting their life-saving potential. Balance is crucial here: it matters not just what features a car comes loaded with, but rather how these work in unison to offer comprehensive protection.
Let's examine further the Traffic Sign Recognition (TSR) system. Using a small camera to identify traffic signs, the TSR allows the driver to react appropriately to the road conditions. Research suggests a reduction in car accidents due to misunderstood or missed road signs with this technology. This feature isn't flashy or overly sophisticated, yet it greatly enhances driver awareness – and an aware driver is safer for everyone on the road.
Switching gears to the Blind Spot Information System (BSI). Blind spots have long-stood as one of the largest thorns in any driver's side, and the BSI mitigates this by utilizing radar sensors to alert drivers when a vehicle enters their blind spot. The National Highway Traffic Safety Administration documented that blind spot detection could potentially prevent up to 50,000 crashes each year.
On the scene comes the integration of Android Auto and Apple CarPlay for safe smartphone connectivity. Their simplifying of navigation, call handling, messaging, and music selection allows drivers to keep their attention focused on the road. Data collected by the AAA Foundation for Traffic Safety attests that using these systems, as opposed to directly manipulating a smartphone while driving, can reduce the amount of cognitive distraction and enhance safety.
We then have parking sensors dedicated to assisting in tight spaces. By alerting the driver to obstacles around the vehicle, they significantly lower the risk of collision. Insurance claim data has shown a decrease in parking-related incidents for vehicles fitted with parking sensor systems.
Next, the Smart Entry system, promoting convenient unlocking and ignition of the vehicle without needing to fumble around for keys. User experience reports argue that removing small distractions optimizes the focus at the wheel, indirectly contributing to overall road safety.
Lastly, the wireless phone charger in the center console. While it might seem trivial, having your smartphone within easy reach and constantly charged indirectly contributes to safer driving. This convenience means less distraction from low-battery alerts, eliminating the need for scrambling for charging cables while driving.
To wrap things up, the quantitative data linked to these technologies does indeed illustrate their potential for saving lives. It's clear that Honda's commitment to integrating these safety features isn't just about marketing or competitive edge in the technological race. It's about shedding light on a new era of safety consciousness, in which the lines between human and machine driving capabilities continue to blur. All the while, under the unchanging principle of Honda's commitment – technologies designed with you in mind, designed to protect you, your passengers, and all road users.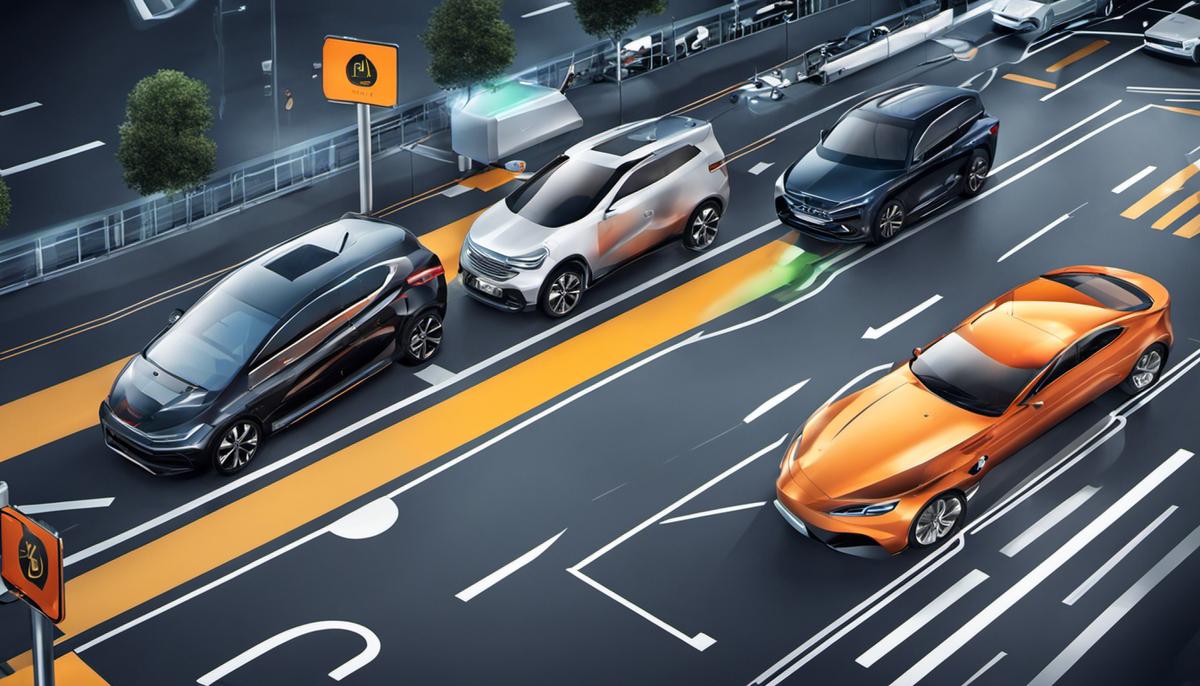 No longer just the realm of high-end luxury vehicles, advanced safety technology has become a must-have in today's automotive market and the Honda Civic stands as a shining example of this. The integration of these life-saving features underscores Honda's unyielding commitment to ensuring their drivers are safer on the roads. By utilizing high tech systems like Collision Mitigation Braking System, Road Departure Mitigation System, Adaptive Cruise Control, and more, the Honda Civic offers a superior driving experience. The tangible differences these features bring have made their value incontrovertible, resonating strongly with motorists globally. Indeed, when we consider the unique blend of driver-centric technologies, coupled with Honda's impeccable safety record, the Honda Civic isn't just another car, but a partner that shares in the responsibility of making your journey a safer one.
(Visited 21 times, 1 visits today)