Chevy Sonic: How To Perform Oil Light Reset (2012-2020)
Last Updated on March 8, 2022 by Christ
What's up? Chevy fam! Here I'm just going to drop a short post on resetting the oil change light or oil life on the Chevy Sonic. This will apply to all Sonic sedans/hatchbacks with 1.4 liters and the 1.8 engine.
So this is going to be the second oil change on my wife's 2020 Chevy Sonic. Since this is the first change that I'm doing and the only one for another year, I probably wanted to share it with you guys. So let's go inside and see what it takes to reset, though.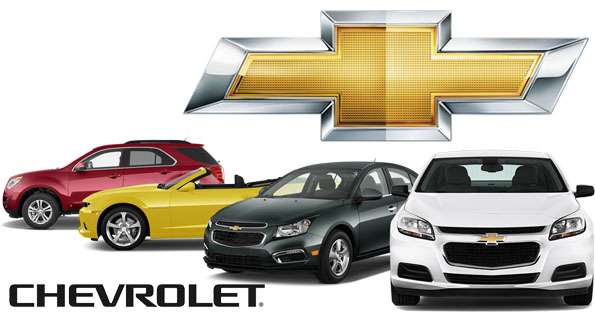 How To Perform Oil Light Reset On Chevy Sonic
Warning! Please note your vehicle model. This tutorial will hold true for the first generation of the Chevrolet Sonic (2012 2013 2014 2015 2016 2017 2018 2019 2020 model years).
2012-2016 Chevy Sonic
Time needed: 3 minutes.
Alright, we got a short guide for y'all. In this chapter, we will reset the oil light in a 2012 Chevy Sonic. We're mainly going to be using the SEL/CLR button, the MENU button, and these arrows to scroll. So let me teach you right now.
Switch the key on

You can do it with a car on and running or you can do it with the car off but auxiliary power on

Get to the Oil Life screen

While you're looking at that dash screen you're going to press the MENU button over here and it's going to start flashing, you press it again and it's going to bring up the OIL LIFE but sometimes on some cars, it will be set on either Tire Learn, Language Set or Units Set. So you just scroll the ▲▼ button and it'll literally keep scrolling through everything to get the OIL can screen


Hold in the SET/CLR button

Once you get up to the OIL reset screen, all you're gonna have to do is press and hold on to the SET/CLR button. Just hold on to it for about 10-15 seconds till you hear it beep and then it'll reset the oil up to a hundred percent
2017-2020 Chevy Sonic
Base Level Dash Screen
First, turn the vehicle to the on position. You don't have to start the car all the way over you know, just turn on the ignition
Then press the MENU button on the signal stalk and we will go to the OIL can screen with the percentage
Once you get there, you press and hold the SEL/CLR button for about 10-15 seconds and then it made a little beep sound and the oil life will reset
Up Level Dash Screen
Set the ignition to on position
To begin, press the MENU button on the left stalk to remove any messages that may have been shown
In order to access the VEHICLE tab instead of the Trip menu, you will need to press MENU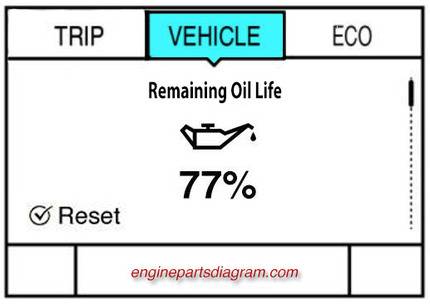 You may have to scroll up or down to find the remaining OIL LIFE option in the VEHICLE tab
You then press the SET/CLR button on the end of the stalk
Go ahead and scroll up to YES and then hit SET/CLR to confirm that you want to complete the reset
So that's pretty much how you would do it. It's pretty simple, really. If you need anything else, comment below, and I'll see y'all in my next one. Thanks for reading and happy driving.