Here's How You Reset Oil Change Light On Chevrolet Cruze (2011-2019)
Last Updated on January 14, 2022 by Christ
Hi, my friend! What's new? This short post will show you how to reset the engine oil change light system on this beautiful little Chevrolet Cruze. This one has a wonderful small 1.4-liter turbo-charged engine so let's see how that engine oil life is reset.
It just takes less than 30 seconds to do that. Let's go ahead and show you how that message is on our dash and how we clear it in just less than a minute. So let's go and do that together.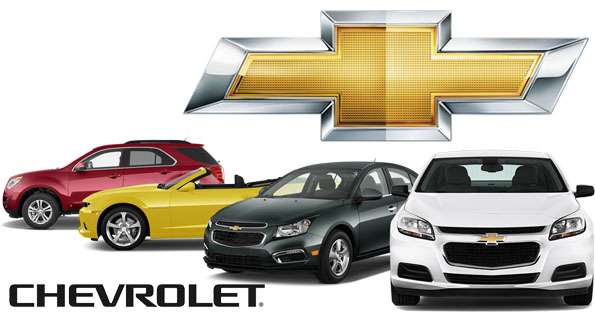 How To Reset Oil Change Light On Chevrolet Cruze
Warning! Please note your vehicle model. This tutorial will hold true for the first and second generations of the Chevrolet Cruze (2011 2012 2013 2014 2015 2016 2017 2018 2019 model years).
2011-2015 Chevrolet Cruze
Alright, I got a 2011 Chevrolet Cruze and it says change engine oil soon. So if you want to reset that you're gonna use the button on your turn signal switch. So here's the way to reset it.
Cruze US & UK Model
First, you have turned the ignition to the second position 
After that, you're gonna hit the MENU button till you see actually VEHICLE INFORMATION MENU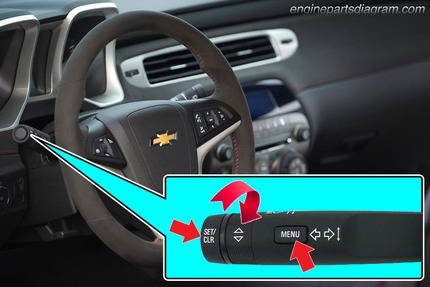 Then scroll down with the thumbwheel till you see OIL LIFE 
Once you see the oil life you're gonna hold the SET/CLR button down
It's gonna ask you are you sure you want to reset the oil life, so just go to YES and you're done
Cruze Canada Model
First, we're going to do is turn the key to the on position
Then we're going to do is go over the left side here and hit the MENU button to highlight the OPTION tab
Next, you scroll with the thumbwheel through until you get the OIL LIFE remaining
After that, what you do is you push the SET/CLR button and hold it in to reset 
It will ask you if you sure want to reset, so scroll up to YES and push the SET/CLR button to confirm
2016-2019 Chevrolet Cruze
With Steering Wheel
Time needed: 3 minutes.
Here we have a 2017 Chevrolet Cruze and will show you how to reset the oil change reminder as you can see it's on display. We'll be using the dash screen along with the buttons on the steering wheel. So let's try to do it.
Switch the key on

First, pull the key out, put it in, turn it to the second position without starting the car

Go to the 🚗 CAR tab

Then you're going to have to go ahead and scroll through on the 🚗 CAR tab here with your arrows ◄ ► button 


Scroll to the OIL LIFE screen

Next, use the ▲ up or ▼ down arrows to find where you're at the OIL LIFE screen

Press and hold this ✓ check button

Once you're there, as you can see down here it says to check to reset. So we're going to press and hold this ✓ check button for a few seconds

Select YES

At this point,  it's going to verify that you want to make sure you reset it so you don't do it accidentally. So we're gonna go ahead and hit the ✓ checkmark again for YES and there we go we have now reset our oil life monitoring system to 100%
With Signal Stalk
If you have a more basic model, you can navigate through one of the left stalks. So let me just show you what it's doing.
First insert the key and put the ignition on
Then go ahead and hit the MENU button and you're gonna set it off to the 🚗 car tab
Next, you can gonna rotate the ▲▼button to scroll through and you're just gonna get the OIL LIFE
Now right here where it says SET/CLR you're gonna press and hold it down 
When it asks you if you want to reset, you go up to YES and press the SET/CLR button again
Alright, guys, that about does it for this content. Anyways, guys, this is my first post of 2022. We're off to an amazing start so far, and I hope you guys had a great new year's day.