Reset Guide: Toyota Matrix Maintenance/MAINT REQD Light (2003-2014)
Aloha Matrix fans! This is my 2007 Toyota Matrix and I will show you how to reset the MAINT REQD or maintenance required light on this car. It has a 1.8-liter engine and comes with a stabilizer bar. That's another unique thing special about this other than that, just like a Corolla.
By the way, I use synthetic oil here, and I stay with a Toyota oil filter. I change the oil in here about for every 4000 miles. So about 2,000 miles after that oil change, the maintenance required light will come on. So this is easy to reset. Let me show you how to do it.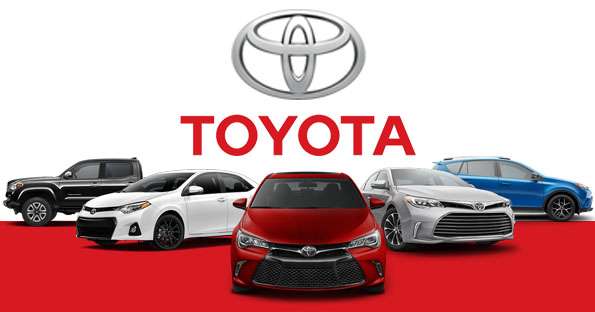 Toyota Matrix Maintenance/MAINT REQD Light Reset Guide
Warning! Please note your vehicle model. This tutorial will hold true for the first and second generations of the Toyota Matrix (2003 2004 2005 2006 2007 2008 2009 2010 2011 2012 2013 2014 model years).
2003-2008 Matrix
Stick the key in and turn it to the on position 
Then you need to make sure this is set to ODO by using the ODO/TRIP button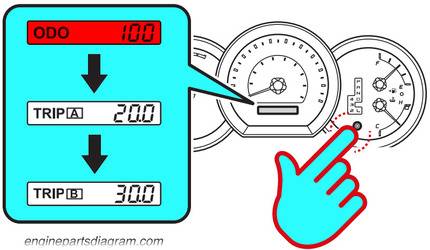 Next, you wanna turn the car off 
After that, by using my two hands so bear with me here, so you just go ahead and hold down the ODO/TRIP button and then turn the vehicle to the on position
Keep hold it and notice how the little dashes went to zeros and then they went back to the odometer reading that means it has been reset 
Now you can start up the car to confirm that the light is gone
2009-2014 Matrix
Time needed: 3 minutes.
Alright, we are inside my Matrix. I have the maintenance required light on over here, telling me the oil needs to be changed. So the way you reset this light is:
Put on the ignition

We're not going to start the car but we just going to turn it to the on position

Bring up the TRIP A screen

Then I'm going to push this little ODO/TRIP button here for the odometer until it's on TRIP A


Shut the car off

Now I'm going to take the key out to turn it off

Hold in the ODO/TRIP button and then turn on the ignition again

After that, while you're holding the ODO/TRIP button down you switch the key back to the on position 

Keep hold in the button

Keep hold it and you'll see the dashes going across and then your trip is set to zero and your maintenance required light is now off
So that's how you've reset a maintenance required light on your Toyota Matrix, and I'm sure that works for other Toyotas as well. If you do have any questions, just leave them in the comments section below. Thanks so much for reading, and have fun tonight.