How To Reset Oil Maintenance Light On Toyota Highlander (2005-2021)
What's up, everyone! Welcome back to a quick guide on how to reset the oil maintenance light on a Toyota Highlander. So you should only perform this if your oil has been changed or if it has been changed recently because this message comes on to remind you to change your oil.
It comes on every 5000 miles, and there will be another warning that says service vehicle soon or maintenance due soon that comes on at 4500 miles which reminds you to get your oil change within the next 500 miles. So let's jump into this and get this thing done.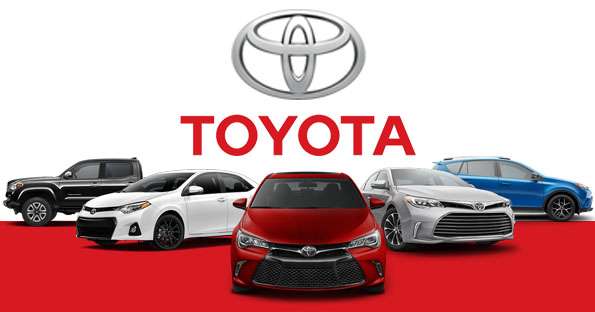 How To Reset Oil Maintenance Light On Toyota Highlander (2005-2021)
Warning! Please note your vehicle model. This tutorial will hold true for all generations of the Toyota Highlander (2005 2006 2007 2008 2009 2010 2011 2012 2013 2014 2015 2016 2017 2018 2019 2020 2021 2022 model years).
2005-2007 Toyota Highlander
This guide is for the old generation of the Highlander hybrid. The non-hybrid variant should be the same but my model is a hybrid. So the first thing we're gonna do is:
First, turn the key forward without starting it
Then making sure that this is saying ODO on your odometer and you have the vehicle mileage thereby hitting the ODO/TRIP button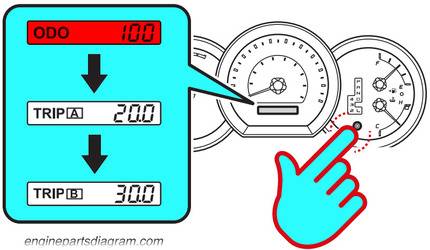 Next, turn the key off 
After that, hold the ODO/TRIP button and then turn the key on 
Keep hold that button and you'll see those lines flash and countdown and when they are done counting down the maintenance light required light goes off and you've reset
2008-2019 Toyota Highlander
With Dash Button
Time needed: 3 minutes.
In this chapter, I will show you how to reset your oil maintenance light on a 2008 Toyota Highlander. As I said, this is 2008, but it will be the same in several different years. So now all you need to do is:
Switch on the ignition

First, what we need to do is be in the vehicle with our smart key and we're going to turn the vehicle to the on position by pushing the START button twice 

Get to the TRIP A

Then we're going to come up to the dash and we're going to press the ODO/TRIP button until we see TRIP A


Turn off the car

Next, we need to turn the ignition off

Hold down the ODO/TRIP button while you turn on the ignition

Now we need to press the ODO/TRIP button down again but we need to continue to hold it down this time and then we're going to turn the ignition to the on position again

Keep holding the button

Continue holding that ODO/TRIP button down and as you can see on the dash it's saying resetting maintenance data and once you see it flash all those zeros that means it's been successfully reset
With Steering Button
On the above 2015 models with a color display, you can also access this screen to reset it. We are going to use these directional pad buttons on the steering wheel to go up down left right and for entering and back and also we're gonna be looking at the dash screen. So here's how you do it:
First, turn on your car without starting up the engine
Every time you see any message go ahead and press the BACK button to get the main screen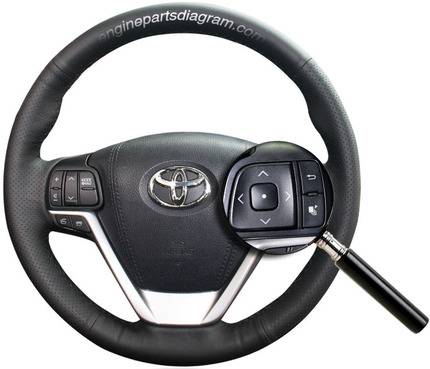 Now go ahead and use the left or the right arrow to go find your ⚙️ SETTINGS menu and enter on it
After that, go scroll all the way down until you find MAINTENANCE SYSTEM and enter on that
At this point, it'll ask you if you'd like to reset your data. So you're gonna go up to YES and then hit the center button to confirm it
2020-2022 Toyota Highlander
Alright, this is going to be a guide on how to reset your maintenance light and your 2021 Highlander. You're going to use this keypad on the left side of your steering wheel. So let me do that right now.
With 4.2 Inch Display
Put the key in the ignition and get the ignition on
Then you're going to hit the right arrow and you're going to go all the way to where the ⚙️ gear is at
Once you go there you're going to scroll down to where it says VEHICLE SETTINGS
After that, you're gonna hold the OK button down until the other menu pops up
From there, you'll scroll down to SCHEDULE MAINTENANCE and you're gonna press OK 
At this point, it's gonna ask if you'd like to reset the data, so you highlight YES and press OK to confirm
With 7 Inch Display
Turn on your car without starting
Then you're gonna see the options on the left, so go ahead and use the up and down to go find ⚙️ SETTINGS
When you get there go ahead and scroll all the way to the right until you find VEHICLE SETTINGS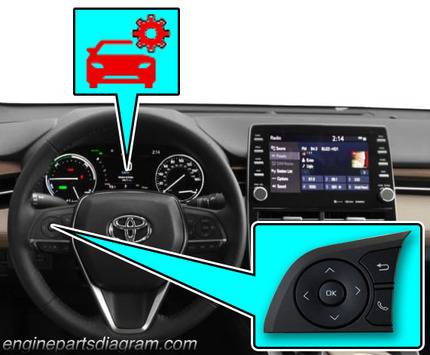 Next, go ahead and press OK and hold on it
Now go ahead and scroll down to SCHEDULE MAINTENANCE or OIL MAINTENANCE and enter on it
It will ask you for reset, so enter on YES and we are done
So that's it. Pretty simple. If you have any questions, please let me know in the comment section below. If you could take a second to share, it helps us out, and I'd appreciate it. Thank you!