Fuel Pump Cut-off Inertia Switch Location in Mercury Milan – Milan is a mid-size car produced by Mercury from 2005 to 2010 only in the four-door sedan version. The model was based on the Ford CD3 platform. Milan was essentially the twin car of the Ford Fusion sold in America and was placed under the most luxurious Lincoln MKZ.
Milan was presented to the public at the Chicago Motor Show and sold in the United States, Mexico, and the Middle East. It was produced from 1 August 2005 to 17 December 2010 in Hermosillo, Mexico. The model was discontinued following the suppression of the Mercury brand.
Fuel Pump Cut-off Inertia Switch Location in Mercury Milan:
The fuel pump shut-off (inertia) switch is a device that stops the fuel pump of the fuel delivery to the engine. If your engine cranks but does not start, this switch may have been activated. Here's how to find and reset the switch:
On the Mercury Milan, the fuel pump shut-off switch is located in the front passenger footwell area in the right upper corner. May you need to remove the lower scuff plate to access the switch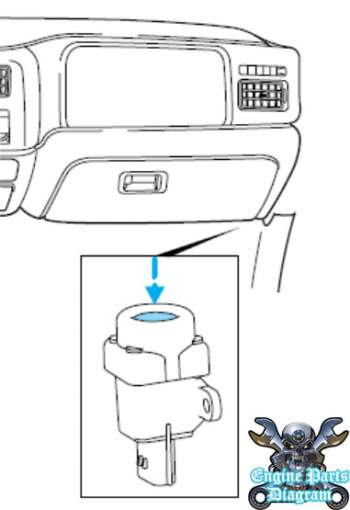 Make sure to turn off your vehicle
Pushing in the Fuel pump shut-off (inertia) switch
Turn the ignition to the ON position (Do not turn the ignition to 'START) and wait a few seconds and return the key to off position.
For more details, please watch following video:
Warning! Do not reset the fuel system shut-off switch if you see or smell fuel from the fuel system. This procedure works on 2006 2007 2008 2009 Mercury Milan that uses Petrol engine. Hopefully, the article of Ford Territory Fuel System Shut-Off Switch Reset Location useful for you.
(Visited 214 times, 1 visits today)