1996-2000 Ford Contour Timing Marks Diagram 2.5 L Engine
Last Updated on January 13, 2020 by Christ
1996-2000 Ford Contour Timing Marks Diagram 2.5 L Engine – The Ford Contour and the Mercury Mystique, are sedan-type four-door cars, which were marketed from 1993 to 2000, by Ford Motors Company in North America. The Contour and the Mystique replaced Ford Tempo and Mercury Topaz, based on the Ford CDW27 platform.
Ford suspended the production of these two models without establishing a direct replacement in the US lineup. and Canada; Meanwhile in Mexico, Ford replaced the Contour and Mystique with a variant (locally manufactured) of the Mondeo in Europe. In addition, Ford stopped selling Mercury vehicles in Mexico between 2000 and 2003.
1996-2000 Ford Contour Timing Marks Diagram 2.5 L Engine: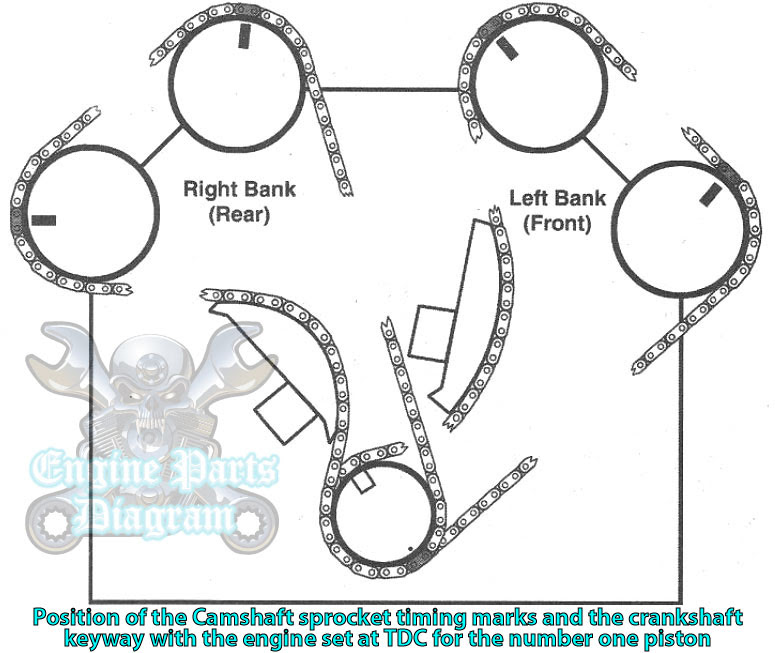 Ford has also added an SVT version for the Contour, which used a specially adapted and modified version of the 2.5-liter DOHC V6 that develops 195 hp (145 kW) (1998) / 200 hp (149 kW) (1999/2000) and only It was available with a five-speed manual transmission.
This diagram based on the Ford workshop manual. This diagram applies to the 1996-2000 Ford Contour, Mercury Cougar (1999-2002), Ford Mondeo, and Mercury Mystique. Hopefully this article of useful for you.
(Visited 154 times, 1 visits today)