Chevy Camaro: How To Reset Oil Life Light After Oil Change (1994-2022)
Last Updated on January 3, 2022 by Christ
Hey everybody. I hope you are always healthy. I just changed the oil in my Chevy Camaro, and I want to reset the oil life light back to a hundred percent. So I looked it up, and I'm making short content.
So now we're going to show you the procedure to reset your vehicle's oil life which is the reminder to change the oil in your car that's set at a certain interval. There are no items required for this procedure to reset the oil light in your Camaro. So be sure to stay tuned.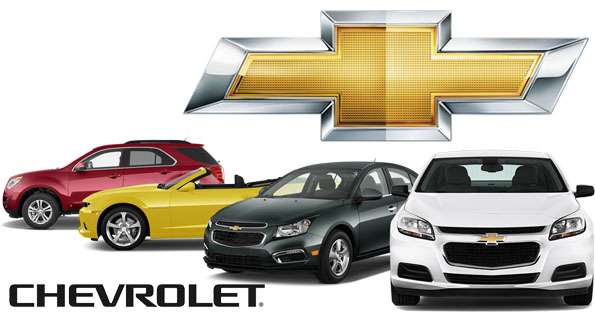 Chevy Camaro: How To Reset Oil Life Light After Oil Change
Warning! Please note your vehicle model. This tutorial will hold true for the fourth, fifth, and sixth generations of the Chevrolet Camaro (1994 1995 1996 1997 1998 1999 2000 2001 2002 2010 2011 2012 2013 2014 2015 2016 2017 2018 2019 2020 2021 2022 model years).
1994-2022 Camaro
In this chapter, we're gonna be working with our 2007 Chevy Camaro. This procedure works on all generations of Camaro as well as almost any other GM vehicle. So let's get into it now.
Simply turn the key to the run position which is the last key click before you would actually crank the engine 
Then put the GAS pedal fully to the floor three times and let go
After that shut the key off and turn it back on to make sure that your service oil light doesn't come back on
2010-2015 Camaro
Time needed: 3 minutes.
So I have the change engine oil soon light on my 2011 Camaro. In order to shut that off, you go hitting the gas pedal or go over to your turn signal to access the cluster menu. So let me do that right now.
Switch on the ignition

First, you would just stick the key into the ignition and you probably don't need to start it but I'm gonna go ahead and start it anyway

Get to the VEHICLE INFORMATION MENU screen

Then on the turn signal, you'll see it says CLR/SET and then there's also a button signal up there also button says MENU right here. You want to go on ahead and press the MENU button then you'll see it says VEHICLE INFORMATION MENU


Go to the OIL LIFE

Next, on the stalk here again where these arrows are right there, you'll just rotate them up or down that's how you go up and down in the menu but you want to get to where it says remaining OIL LIFE

Press the SET/CLR

After that, you just follow the directions there where it says press SET/CLR button to reset. That is the button that's on the very end of the stalk and you just press it 

Select YES

At this point, it's gonna ask you and then you'll use the up or down rotating knob to go to YES, and then you'll press the SET/CLR button again so it's back to 100% and it's ready to go

Start the car

Now you can go on ahead and shut the car off. To make sure it's right you can double-check it by starting it up again and you should not have that message come up anymore
2016-2022 Camaro
First, start it up by pushing the START button with step on the brake
Get to the cluster app by hit the ◄ left button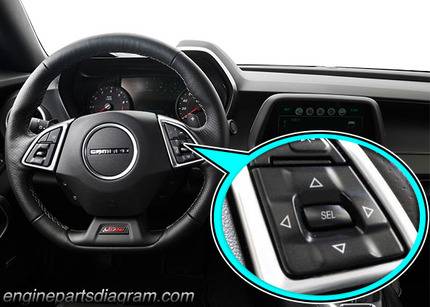 From there you select the INFO menu
Then we're gonna use the ▼ button on the steering wheel to scroll around, so start scrolling down until we get at OIL LIFE remaining 
Next, we're gonna push the ► right button and now we're here at the RESET and you press the SEL button
After that, it will ask you are you sure you want to reset, you'll scroll up to YES and hit the SEL button and the oil has now been reset
So there you have it. That's all required to reset the oil life. I'm pretty sure people could figure this out on their own, but if you can't, this is how you do it. Thanks a lot for reading, and have a great time.