BMW 2 Series 228i M235i Tire Pressure Monitor (TPM) Reset – Generation of the smallest in the family sedan coupe BMW finally officially revealed. New BMW 2 Series Coupe in 2014 was presented as a successor to the BMW 1 Series Coupe with a figure that is more dynamic and more sporty character. Sporty design combined with luxurious impression remains standard this Bavarian car manufacturer.
Slightly different from the BMW 1 Series, the New BMW 2 Series 2014 are marketed under 6 variants including three variants of petrol engines and three diesel engine variants. For the existing diesel engine version BMW 218d, BMW 220d and BMW 225d, while for the gasoline engine version with the BMW 220i, BMW 228i and a BMW M235i is the highest variance. All the variants New BMW 2 Series will be available in three trim options, namely Sport Line, Modern Line and M Sport trim.
BMW 2 Series 228i M235i Tire Pressure Monitor (TPM) Reset:
If you receive a low-tire pressure monitor (TPM) warning light while driving and you want to clear or turning off the warning light on your 2013 2014 2015 2016 BMW 2 Series 228i M235i, follow these instructions:
Make sure the vehicle is at a complete stop
Adjust the tire inflation pressure recommended on the tire placard located on the door panel.
Turn the ignition to ON without starting the engine
Press MENU button on iDrive controller to use i menu.
Select VEHICLE INFO
Select VEHICLE STATUS
Next, Start the engine (do not drive away)
Select RESET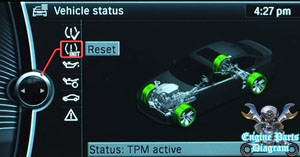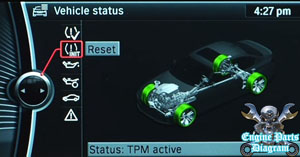 Confirm reset the inflation pressure by selecting "RESET"
Driving for a few miles (kilometers) and then verify that it turns off.
For more details, please watch the following video:
The procedure above can be applied to latest generations of BMW 2 Series F45 F46 (2013 2014 2015 2016) models. Hopefully the article of BMW 2 Series 228i M235i Tire Pressure Monitor (TPM) Reset useful for you. Good Luck! 😀
(Visited 1,499 times, 1 visits today)