How to Reset Tyre Pressure Light on 2015-2017 Peugeot iOn – Mitsubishi i-MiEV, Peugeot iOn and Citroën C-ZERO are mini-city cars from Mitsubishi, Peugeot and Citroën with 100% electric propulsion. This is the first rear wheel drive car sold by Citroën since 1998. The French version of the i-MiEV, an electric vehicle marketed in Japan, is the result of a partnership between PSA and Mitsubishi. After the Peugeot iOn, presented at the 2009 Frankfurt Motor Show, the Citroën C-ZERO marks the end of 2010, the second phase of the commercialization of these electric vehicles in Europe.
Under the slogan "Zero liter of fuel, zero CO2 emissions, zero noise", Citroën launches into the race of small electric cars ideal for cities. The "chevron brand" thus enriches its offer in the segment of small cars with a 100% electric solution. It has been designed to facilitate mobility thanks to its small size, fast recharging and sufficient autonomy to cover daily commutes. In terms of performance, the trio has a maximum speed of 130 km / h, from 0 to 100 km / h in 15 seconds and 60 to 90 km / h in 6 seconds. The autonomy of the car is about 130 km.
How to Reset Tyre Pressure Light on 2015-2017 Peugeot iOn:
If you replaced a wheel, tire, TPMS sensor etc. and are now getting a warning light on your car, then the sensor needs to be reset. To reset the Tire Pressure Monitoring System (TPMS) light on your 2015 2016 2017 Peugeot iOn, follow these steps:
Stop the vehicle in a safe place and turn the engine switch off
Adjust the tire inflation pressure recommended on the tire placard located on the middle pillar, driver's side.
Turn the engine switch to the "ON" position
Hit the Screen control button several times in succession until Under-inflation detection (SET) appears on the instrument panel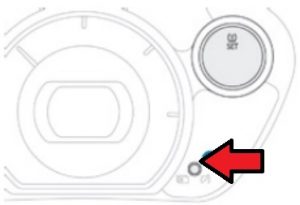 Press and hold the Screen control button until you hear a sound and the indicator blinks
Wait until the initialization is complete.
Turn the ignition off and start the engine to verify the indicator has been reset.
The procedure above can be applied to the latest generations of Peugeot iOn (2015 2016 2017) model years, which is equipped with a Tire Pressure Monitoring System (TPMS). Hopefully the article of How to Reset Tyre Pressure Light on 2015-2017 Peugeot iOn useful for you.
(Visited 406 times, 1 visits today)