Exploring the Off-road Capabilities of Jeep Cherokee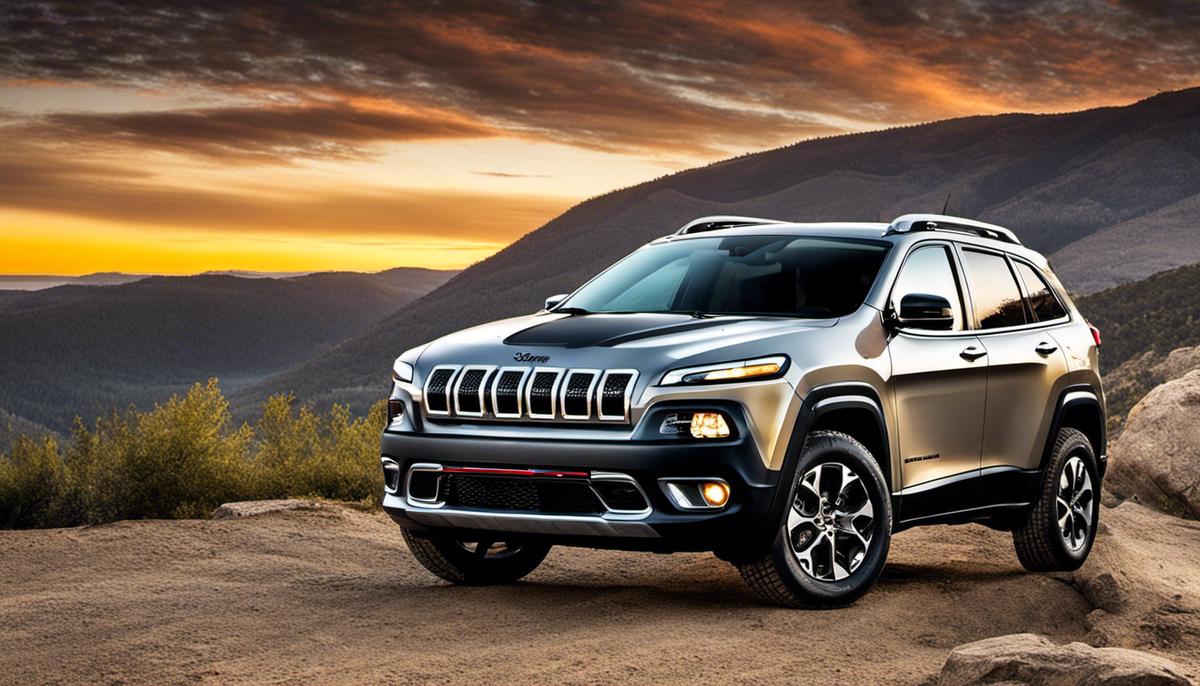 Last Updated on September 29, 2023 by Christ
The Jeep Cherokee, long heralded as one of the top sport utility vehicles (SUVs) for off-road adventures, is a testament to engineering excellence and design precision. Diving deep into the specifications, the Cherokee's engine performance, suspension system, and traction control showcase a vehicle that is more than capable of handling the unpredictable terrain that comes with off-road conditions. The advanced 4×4 systems, skid plates, and increased ride height are just some of the features that set the Cherokee apart from the crowd. Not to mention, we will delve into real-world performance, pulling from user experiences and reviews to paint a picture of the Cherokee's off-road capabilities as exhibited in real-life conditions.
Jeep Cherokee Specifications
Engine Performance
The Jeep Cherokee's off-road capabilities begin with its engine options. The base engine on most models is a 2.4L four-cylinder engine, generating 180 horsepower and 171 lb/ft torque. This helps provide the power necessary for off-road trips. The available 3.2L V6 engine delivers increased horsepower of up to 271, along with 239 lb/ft of torque, providing the additional power needed for demanding terrains.
For maximum power, Jeep also offers a 2.0L Turbo engine, producing 270 horsepower and 295 lb/ft of torque. This engine choice provides the robust performance often required for adventurous off-road exploits.
Suspension System
The suspension system in the Jeep Cherokee also factors into its off-road prowess. The vehicle employs a front independent suspension and a rear multi-link suspension to help it maintain balance and stability, essential for tough off-roading tasks. The Jeep Cherokee offers an optional Active Drive Lock 4×4 System, ensuring all wheels are working together for optimal traction. This system also includes a rear locker for additional traction during critical off-road situations.
Traction Control
The Jeep Cherokee comes with Jeep's standard Selec-Terrain Traction Management System. This system enables the driver to select the most suitable mode for the current terrain or road conditions. The driver can choose from five customized settings: Auto, Snow, Sport, Sand/Mud, and Rock. By adjusting the vehicle's 4×4 system, the throttle control, transmission, and other factors according to the chosen setting, the Selec-Terrain system maintains optimum traction and vehicle control.
Ground Clearance and Water Fording
When it comes to off-roading, ground clearance matters. The Jeep Cherokee's robust body offers good ground clearance for a crossover; the Trailhawk version provides up to 8.7 inches of clearance. This allows the vehicle to handle large rocks, tree roots, and uneven surfaces more effectively than lower clearance vehicles.
The Cherokee also provides impressive water fording capabilities. It can safely cross water bodies up to 20 inches in depth, thanks to special high air intake locations and water sealing designed to protect key components from water damage.
Skid Plates Protection
To protect essential components against potential damage from rocks and other off-road obstacles, Jeep Cherokee includes standard skid plates underneath the vehicle. These plates provide protective shielding for the fuel tank, front suspension, transmission, and underbody, ensuring the vehicle remains in optimal condition, even when tested on rigorous terrains.
Recovery Hooks
Understanding that rugged terrains sometimes provide unexpected challenges, Jeep also offers standard front and rear tow hooks on the Jeep Cherokee. These recovery hooks are made from heavy-duty, forged steel and are designed to help if the vehicle gets stuck in sand, mud, or snow.
Overview
The Jeep Cherokee stands out prominently in the field of off-road vehicles thanks to its collection of features specifically designed to enhance its ability to conquer diverse terrains. It has been engineered with the adventurer in mind, proving itself to be an exemplary solution for off-the-grid treks.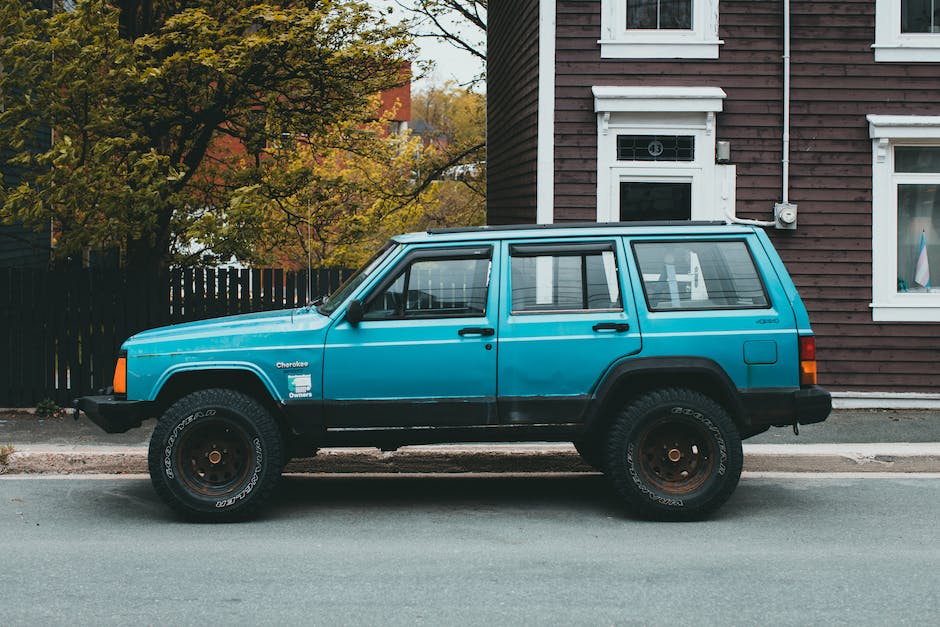 Off-road Features
Ground-Breaking 4×4 Systems
At the heart of the Jeep Cherokee's off-road capabilities lie its sophisticated 4×4 systems. These systems are what give the vehicle its formidable prowess on different terrain types and in all sorts of weather. For starters, the Jeep Active Drive I 4×4 system, which is a standard feature, makes off-road navigation a breeze by allocating torque to the wheel with the highest traction. Its Selec-Terrain traction management system offers multiple configurations to adapt to various surfaces including mud, sand, and snow.
Moving up the ladder, we have the Jeep Active Drive II, available as an optional upgrade on select Cherokee models. This system takes the 4×4 capabilities a notch higher by including a low range and neutral mode, ideal for heavy-duty towing or maneuvering on rugged or rock-strewn trails. This enhances the Cherokee's off-road competence, allowing it to tackle treacherous terrains with ease.
Skid Plates
Protecting the vehicle's undercarriage from potential damage is crucial in off-road driving. Jeep Cherokee has it covered by integrating skid plates into its design. These plates protect the fuel tank, transmission, front suspension, and underbody from rocks and other obstacles that might make contact during off-road adventures. Constructed from high-strength steel, these plates can withstand the pressure and roughness of unpredictable terrains, ensuring the vehicle and its key components remain unharmed.
Increased Ride Height
The Jeep Cherokee's increased ride height contributes greatly to its off-road capabilities. With up to 8.7 inches of ground clearance, the Jeep Cherokee allows drivers to conquer challenging landscapes, including steep hills and rugged trails, without damaging the underbody of the vehicle. This added height also benefits the approach, breakover, and departure angles, making it easier to climb over large obstacles, crest hills and drive in undulating terrains.
Tow Hooks and Heavy-Duty Engine Cooling
Additional off-road features designed into the Jeep Cherokee are tow hooks and heavy-duty engine cooling. These bold, red front and rear tow hooks are made for rescuing less-capable vehicles, while the auxiliary transmission oil cooler ensures the vehicle keeps running smoothly during difficult off-road conditions by maintaining optimal engine temperatures.
All-Weather Capability
Taking into account the effect of weather conditions on off-road driving, Jeep Cherokee is equipped with features that ensure it remains capable in various weather conditions. These include a windshield wiper de-icer, rain-sensing windshield wipers, and heated exterior mirrors. With these features, the vehicle remains adaptable in rain, snow, or sleet, enhancing overall off-road capabilities and safety.
img src="Advanced-4×4-Systems.jpg" alt="An illustration of the Jeep Cherokee showcasing its highly advanced 4×4 systems"/>

Real-world Performance & User experience

Mastering Off-Road Terrains: The Jeep Cherokee

Renowned for its outstanding off-road properties, the Jeep Cherokee stands head and shoulders above many rivals in the SUV category. This supremacy is largely owed to its expertly crafted four-wheel-drive systems and the uniquely built Trailhawk model. The hardy, off-road-intense Trailhawk boasts notable enhancements like a locking rear differential, augmented ride height, under-carriage skid plates, and sturdy tow hooks. These additions award it a competitive advantage while navigating steep ascents, crossing water bodies, and maneuvering across rugged landscapes. Numerous Cherokee owners have narrated tales of their expeditions, easily conquering sand dunes, muddy terrains, and river crossings, attributing their victories to the powerful 4×4 systems and the unparalleled Selec-Terrain traction control mechanism.

User Experiences and Testimonials
Over the years, the Jeep Cherokee has received rave reviews from off-roading enthusiasts for its exceptional capability in tackling multiple terrains. A regular user of the Jeep Cherokee Trailhawk model shared his experience of a trip in the Colorado Rockies where the vehicle handled well in the snow, mud, and streams, thanks to its 8.7 inches of ground clearance and an impressive water fording capacity. Another impressed user shared his experience of towing a 3,500-pound camper with the V6 engine throughout a 2,000-mile road trip without any hiccups.
Comparison tests with other rival SUVs have also put the Cherokee ahead in terms of its off-road capability. An outdoor adventure guide from Utah reported the Cherokee's rock-climbing ability as impressive, especially when compared to other SUVs in its price range. More so, its high air intake and unique water sealing make it safe to drive through creeks where other vehicles would fail.
Friends of the Jeep Cherokee, Off Road Clubs
Jeep Cherokee's off-road capabilities foster a shared sense of adventure and camaraderie for owners. Off-road clubs have sprung up around the Cherokee model, offering owners opportunities to swap stories, offer practical advice, and engage in off-road adventures in new environments together. For example, The Jeep Cherokee club in Iowa hosts regular events where owners convene for weekend-long off-roading and camping trips. Here, users share tricks such as the value of low tire pressure for better traction or using manual gearing to better control speed.
Limitations and Contraindications
Despite being a highly capable off-road vehicle, some users have reported a steeper learning curve with Cherokee's off-roading technology. These users, mainly first-time off-roaders, pointed to the car's numerous electronic terrain settings as a challenge. Learning which drive mode to use on different terrains or how to engage the locking rear differential requires some time and practice. Jeep Cherokee also appears to be less fuel-efficient on off-road trips, as per the reports from a few users. Those looking for a sporty experience may find the Cherokee's off-road suspension setup results in firmer rides and a slower pace on pavement.
The Jeep Cherokee unquestionably stands out when considering its off-road abilities, backed by consistent high-performance results in real-world testing. Its formidable four-wheel-drive technology, ample ground clearance, and off-road specific features easily position it as one of the leading SUVs for handling challenging terrains. From navigating through snow and mud to wading through water, testimonials frequently highlight the Cherokee's exceptional proficiency as an all-purpose off-road vehicle.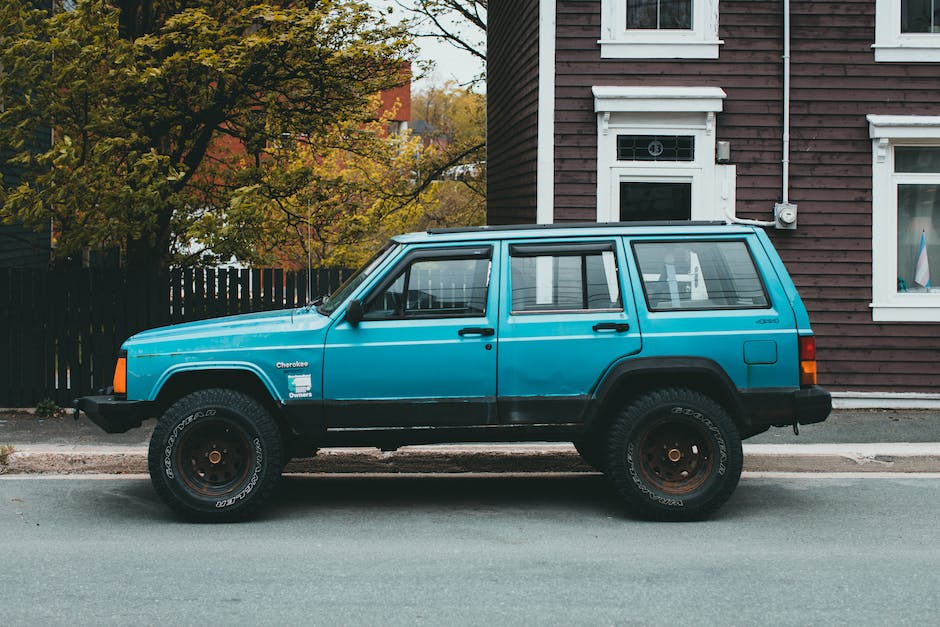 Comparative Analysis
Detailed Breakdown of the Jeep Cherokee's Off-road Prowess
The reputation of the Jeep Cherokee as a rugged, reliable SUV is well earned, particularly due to its impressive off-road capabilities. A hallmark of the Cherokee is the Selec-Terrain Traction Control System. This advanced system provides five customizable modes: Auto, Snow, Sport, Sand/Mud, and Rock. The system ensures optimal performance by automatically adjusting vehicle settings to match the terrain.
Another advantage lies in its impressive ground clearance. At approximately 8.7 inches when properly equipped, the Jeep Cherokee can easily navigate obstacles that would impede less capable vehicles. Complementing this advantage is the off-road suspension package, an exclusive offering for the Trailhawk models. This package provides an additional height boost while enhancing articulation and overall suspension travel.
Relative Competitiveness in the Market
For a competitive perspective, consider the Toyota RAV4. While this SUV offers a Multi-Terrain Select system similar to Jeep's, it falls short in terms of ground clearance, reaching only about 8.6 inches in its Adventure and TRD Off-Road trims. This slight disadvantage might hinder its capabilities in challenging terrains.
Another counterpart, the Honda CR-V, despite its immense popularity, doesn't approach the off-road prowess of the Jeep Cherokee. Without a dedicated off-road system, the CR-V relies on its Real Time AWD with Intelligent Control System™, offering less control over different terrains. Additionally, the CR-V's ground clearance is approximately 7.8 inches, considerably lower than Cherokee's, limiting its obstacle-overcoming capabilities.
Similarly, the Ford Escape also struggles to match the Jeep Cherokee's off-road proficiency. Although the Escape has an Intelligent 4WD System, it lacks terrain-specific customization and comes short in ground clearance, measuring around 7.8 inches at its highest point.
Engine Performance and Towing Capabilities
When it comes to engine performance, the Jeep Cherokee provides a 3.2-Liter Pentastar V6 engine on selected trims, generating up to 271 horsepower and 239 lb-ft of torque, giving an edge over many competitors. For instance, the Toyota RAV4's 2.5-Liter 4-Cylinder engine produces 203 horsepower, and the Honda CR-V's 1.5-Liter turbocharged 4-Cylinder gives 190 horsepower. The added power in Cherokee ensures it stands firm in more demanding off-road situations.
Regarding towing capabilities as well, the Jeep Cherokee outshines most peers. It can tow up to 4,500 pounds when properly equipped – a feature other SUVs, like the Honda CR-V and Ford Escape, fail to match with their maximum towing capacity of 1500 pounds and 3500 pounds respectively. Such an attribute once again reinforces the Jeep Cherokee's off-road versatility and robustness.
Final Thoughts
In reviewing the off-road capabilities of SUVs, the Jeep Cherokee emerges as a tough contender in its class. Its cutting-edge off-road technology, increased ground clearance, advanced engine performance, and remarkable towing abilities give it an edge, making it equipped to navigate difficult terrains with greater ease compared to many competitors.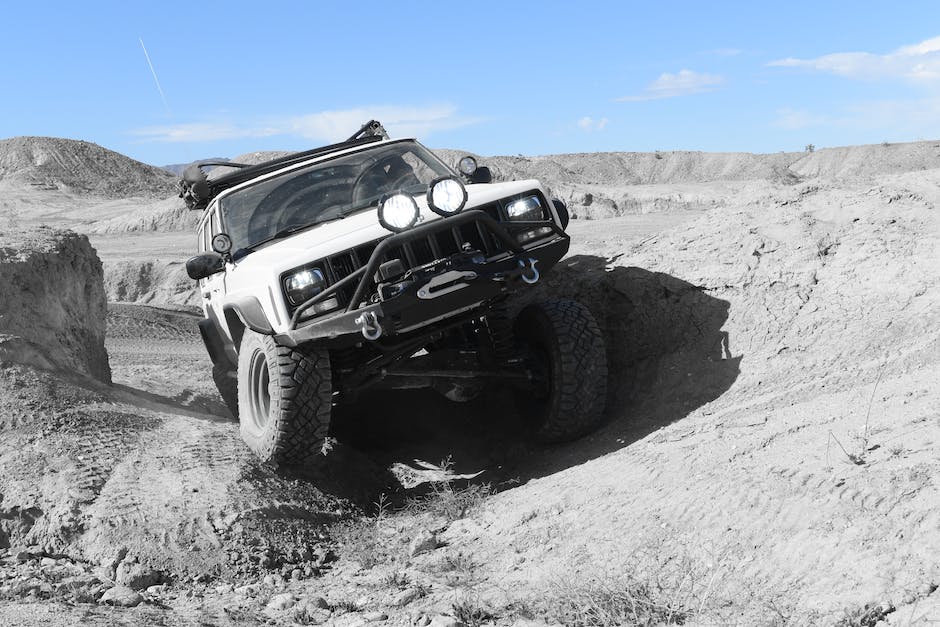 Maintenance & Upkeep
Jeep Cherokee Off-Road Upkeep and Maintenance
The Jeep Cherokee is a robust and dependable vehicle known for its superior off-road performance. However, to maintain its optimum functioning, regular maintenance is crucial. The manufacturer's guide suggests changing the oil every 4,000 to 6,000 miles for those driving in dustier off-road conditions, in contrast to the typical 8,000-mile interval suggestion for regular driving conditions.
Tire rotations and inspections should not be overlooked, as off-road driving can result in uneven tire tread wear. Regularly checking tire pressure is recommended due to factors such as fluctuating weather conditions and rough terrains which can cause quick changes. Keeping the right tire pressure not only improves vehicle performance but can also increase the overall life of the tires.
Combatting the Elements
Due to the nature of off-roading, the Jeep Cherokee will be exposed to a variety of elements, including mud, sand, and water crossings. Consequently, a rigorous maintenance schedule is compounded by the need to protect the vehicle from these potential hazards.
It's important to frequently run checks on vulnerable areas such as the undercarriage, where components may be prone to rusting, or air filters which can get clogged with dust and debris. It's also recommended to regularly clean the vehicle, especially after off-roading, to prevent dirt from impacting the functionality of various mechanical components.
Repairs and Replacements
When driving off-road, the Jeep Cherokee might encounter harsh terrains that can lead to increased wear and tear compared to regular road driving. Parts like the shock absorbers, axles, and skid plates may require more frequent replacements due to the stress caused by rugged terrains.
Owners should be prepared for potential expenditures on repairs and replacements, though many of these will also come down to how aggressive the off-roading is. It's important to keep in mind that driving on rocky or extremely rough terrains may result in more frequent and costly maintenance.
Investing in Aftermarket Accessories
Taking a Jeep Cherokee off-road may warrant investing in additional protective equipment and accessories. Aftermarket skid plates could provide extra insurance to vital underbody parts, and off-road tires may enhance traction on challenging terrains. Rock rails can offer added protection to the lower side body, and a winch could be a saving grace in potential recovery situations. While these additional elements can increase the upfront costs, they may potentially save on future repair bills and enhance the overall off-roading experience.
Overall, owning a Jeep Cherokee for off-road use can require a higher maintenance and care level to prolong the vehicle's lifespan and retain its performance level. However, for those who enjoy the thrill of off-road driving, these costs and work can be considered an investment in a fun-filled and adventurous driving lifestyle.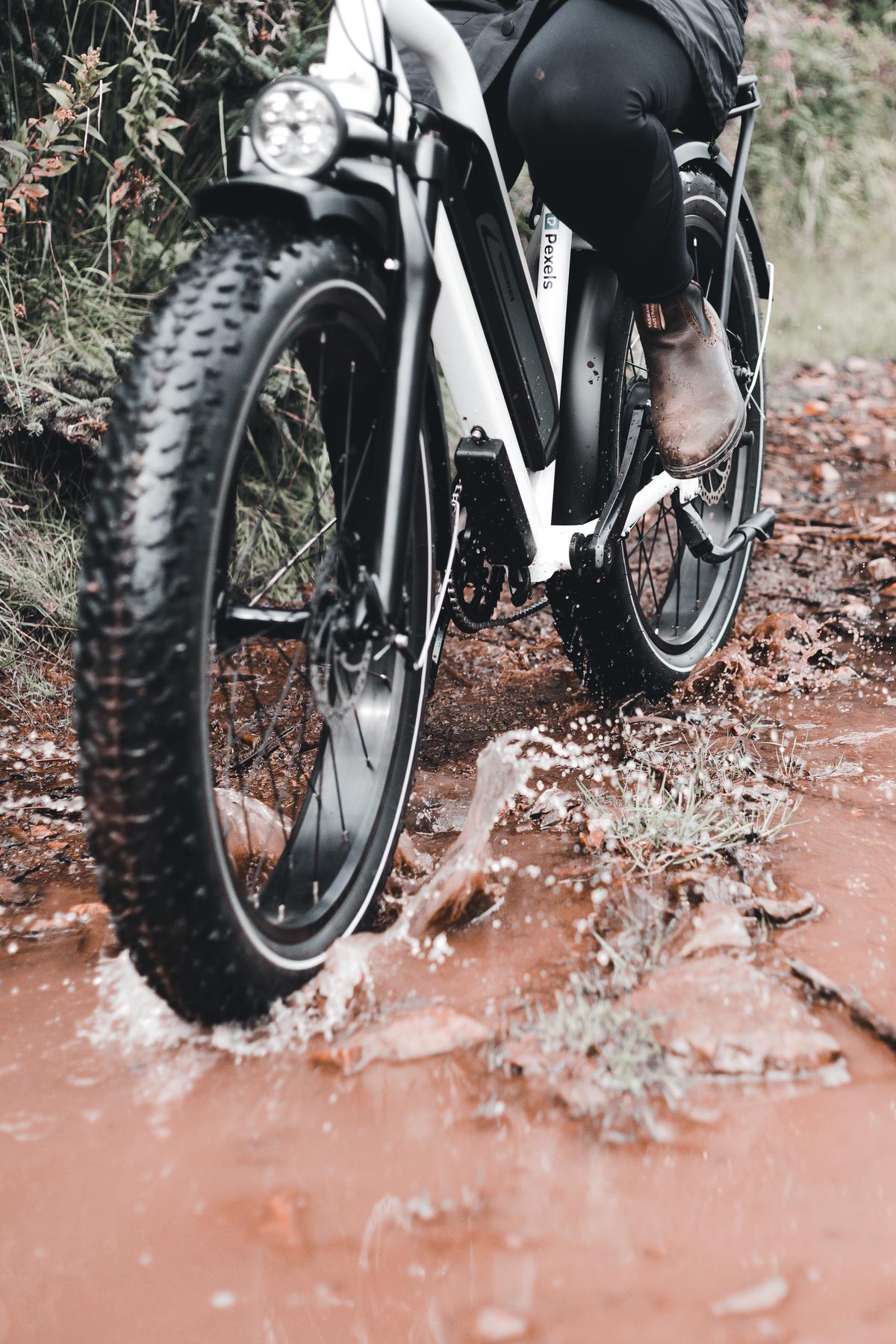 Photo by himiwaybikes on Unsplash
However, off-road capabilities are not all about performance. A keen look into the vehicle's upkeep and maintenance in these conditions gives potential owners a glimpse into their future responsibilities and commitments. The Jeep Cherokee's strength is not just limited to performance during off-road adventures, but also extends to the aftercare it needs to keep hitting those adventures again and again. Ultimately, the Cherokee has proven time and time again that it stands strong in the face of its competitors, offering powerful off-road capabilities combined with affordable upkeep. Embrace the thrill of off-roading, but remember, with all these ample adventures comes the responsibility of maintenance to ensure your Jeep Cherokee keeps running smoothly.
(Visited 12 times, 1 visits today)