Explore the Advanced Tech Features of Toyota 4Runner 2020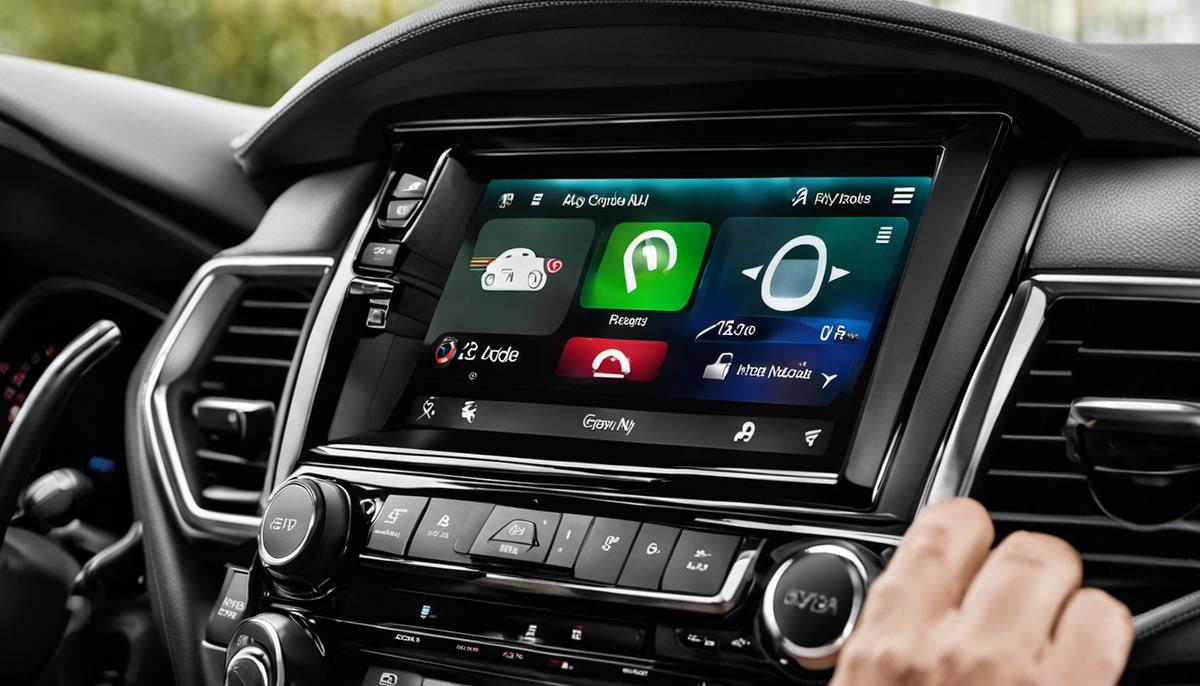 Last Updated on October 17, 2023 by Christ
The 2020 Toyota 4Runner encapsulates premier technology, setting it as a top contender within the SUV category. Evident across its various features, the detailed technology offers drivers and passengers a high-quality, comfortable experience. This discourse explores the dynamic technology ingrained within the vehicle's infotainment systems, driver assistance programs, safety, and security features. Simultaneously, an exploration into the impactful roles of engine performance and fuel efficiency highlights Toyota's commitment to balancing power and economy within their vehicle models.
In-Car Technology and Connectivity
Cutting Edge In-Car Technologies and Connectivity Features of the 2020 Toyota 4Runner
Unveiling an extraordinary blend of advanced connectivity features and jaw-dropping in-car technologies, the 2020 Toyota 4Runner is undoubtedly turning heads in the tech world. Celebrating its blend of spacious dimensions, potent off-road potential and refreshing tech-appeal, it is worth diving into what makes this SUV a treat for tech enthusiasts.
One of the most fantastic technology integration in the 2020 Toyota 4Runner is Amazon Alexa. Always a fan-favorite for a tech user, the 4Runner has incorporated Amazon Alexa compatibility that seamlessly integrates with the vehicle's systems. From controlling connected smart home devices to finding parking spots, Amazon Alexa is a virtual assistant that brings the future of in-car technology to today.
Another standout feature is the 8-inch high-resolution touch-screen display, lighting up the 4Runner dashboard with its crisp output. Additionally, it aids efficiency with a dynamic navigation system that exhibits sharp precision. The tech-focused wouldn't miss to appreciate the outstanding Bluetooth wireless technology, ensuring hands-free phone operation and music streaming are brilliantly streamlined.
The 4Runner veers into the future with advanced voice recognition technology. Be prepared to feel truly in control with the technology, allowing well-executed commands and providing a distraction-free driving experience.
Connecting to smart devices is an experience in itself with both Android Auto and Apple CarPlay compatibility. Offering customized and streamlined mobile integration for Android and iOS users respectively, it ensures unhindered access to apps, music, and much more. It seems Toyota knows well how data is the lifeblood of today's tech junkie.
For a reliable visualization tool, the 4Runner offers an integrated backup camera in the touch screen. Backing up into those tight spots or confidently maneuvering on challenging roads is now a breeze.
Yet, the 4Runner doesn't stop there! It's equipped with a 15-speaker JBL system ensuring an immersive audio experience. Technology extends beyond connectivity with safety features like dynamic radar cruise control and safety sensors enhancing the driving experience whilst keeping it safe.
For charging worries, the 4Runner offers a maximum of five USB ports, ensuring a tech lover never runs out of battery on their devices. A testament to where tech and utility intersect, this solution ensures juice on the go for every gadget.
The Toyota 4Runner serves to highlight the merge of automotive excellence with technological novelty. Imbued with cutting-edge tech integrations and connectivity features, the 4Runner exudes the promise of technological evolution within the vast motoring landscape. It takes the users on a fascinating journey, ensuring they relish the drive while appreciating future-focused technology.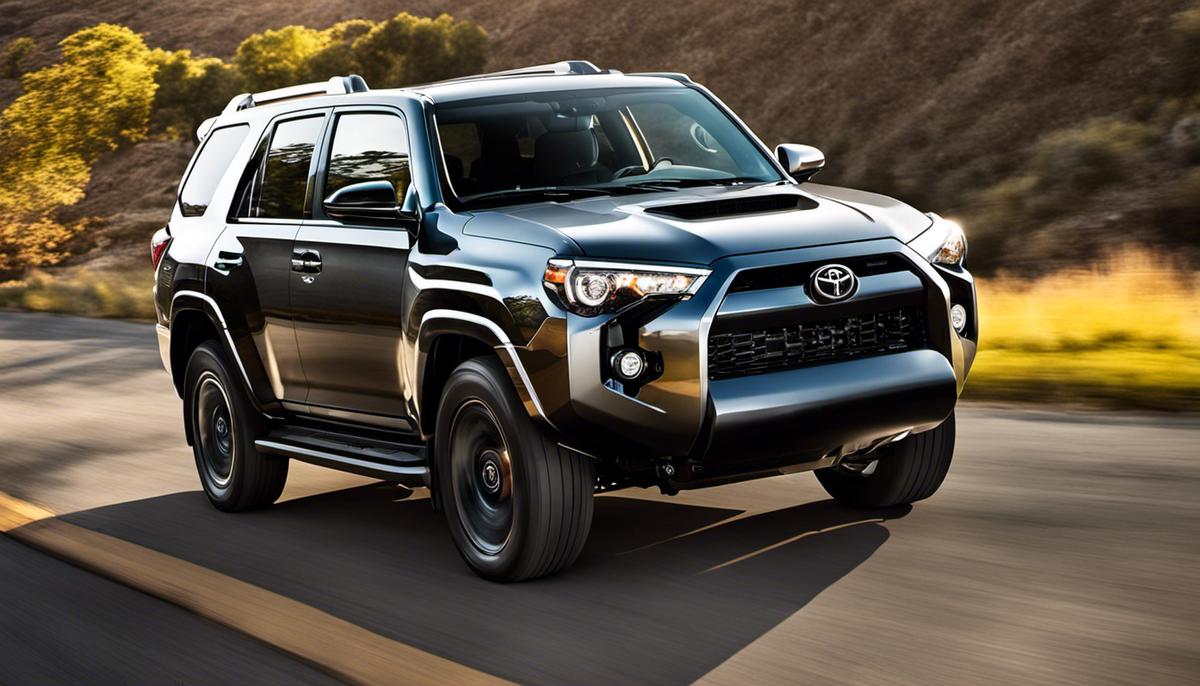 Safety and Security Features
Examining the Advanced Safety and Security Measures of the 2020 Toyota 4Runner
As we move into an era of rapidly evolving technology, the demand for updated and advanced safety measures in vehicles is higher than ever. Manufacturers are striving to incorporate innovative solutions to enhance safety and security. The 2020 Toyota 4Runner, in response to these rising standards, brings forth valuable features that have piqued the interest of tech enthusiasts.
A realization that often brings comfort to drivers of this model is Toyota's extensive use of their proprietary Toyota Safety Sense-P (TSS-P). This suite of active safety features is standard across all 2020 4Runner models. Pre-collision system with pedestrian detection, lane departure alert, and automatic high beams are a few examples from this impressive package. Automatic braking alone can be a game changer, potentially reducing the risk of head-on and pedestrian collisions.
In a bid to reach the highest echelons of safety standards, Toyota leveraged advanced technologies for its improved security features. The robust anti-theft system with engine immobilizer is highly effective: It prevents the engine from starting unless a coded key registered to the vehicle is used, substantially deterring unauthorized usage.
Yet another front where Toyota deserves applause is its integration of the Star Safety System. The 2020 4Runner boasts of Traction Control (TRAC), Vehicle Stability Control (VSC), Anti-lock Brake System (ABS), Electronic Brake-force Distribution (EBD), and Smart Stop Technology (SST), collectively enhancing the vehicle's stability and control.
Side-impact door beams and an exhaustive airbag system contribute to improved safety in unfortunate collision scenarios. The 4Runner has airbags in all critical zones – dual front, front side-mounted, and side-curtain. Driver safety is further boosted by an advanced airbag system integrated into the driver and front passenger seats.
A final safety feature worth mentioning is the Hill Start Assist Control (HAC) and Downhill Assist Control (DAC). These systems help maintain control while the vehicle is accelerating or descending steep slopes, significantly enhancing driver comfort and safety on challenging terrains.
In a time where safety standards in vehicles are scaling new heights, Toyota's 2020 4Runner makes its mark with its impressive suite of safety and security features. Through the effective use of advanced technology and meticulous design principles, it assures to offer a safe and secure driving experience.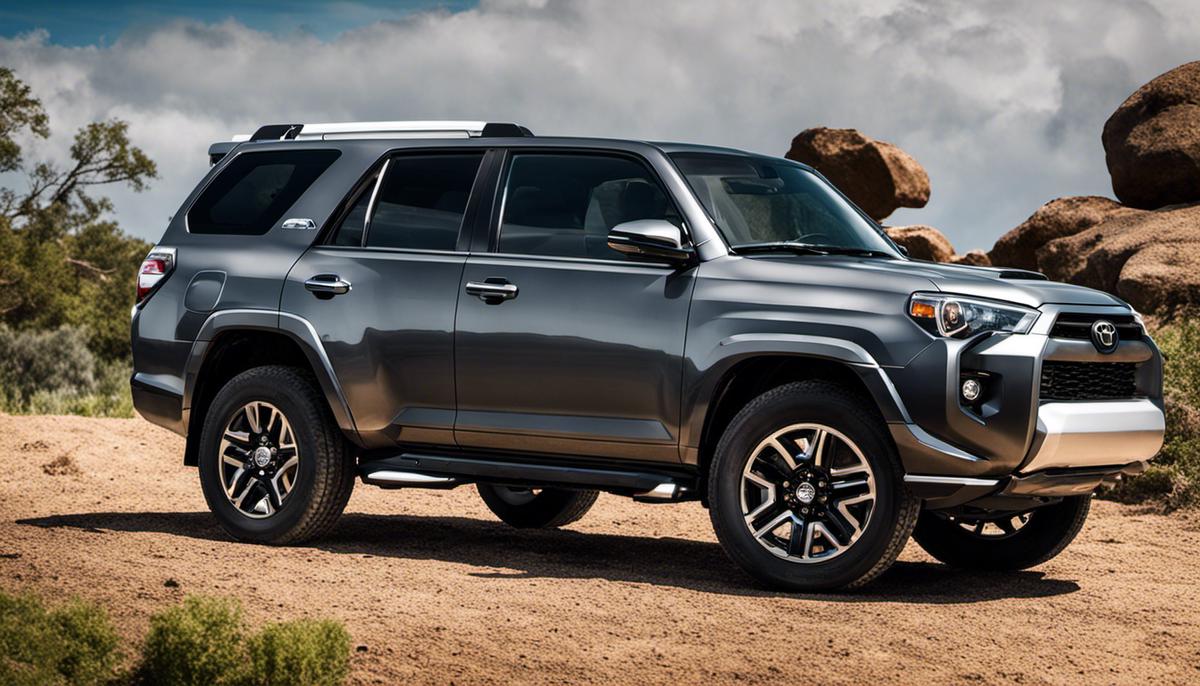 Fuel Efficiency and Engine Performance
Beyond their impressive infotainment offerings and safety systems, the 2020 Toyota 4Runner showcases revolutionary technology and design aimed at optimizing fuel efficiency and engine performance. In essence, Toyota's modern engineering integrated into this sport utility vehicle (SUV) defines efficiency and performance in its entirety.
A central focus of this design is the superior 4Runner's powertrain system. The 2020 model carries an effective 4.0-Liter V6 DOHC 24-Valve engine under the hood, capable of producing a robust 270 horsepower and 278 lb-ft of torque. This engine is mated to a smartly sophisticated 5-Speed Electronically Controlled automatic Transmission with intelligence (ECT-i) which offers a seamless shift experience resulting in improved fuel efficiency.
Moreover, the engine implements Dual Independent Variable Valve Timing with intelligence (Dual VVT-i), a groundbreaking technology which adjusts the intake and exhaust valve timings independently, optimizing engine performance for a myriad of driving conditions. This innovation ensures the engine runs at its prime, contributing to an excellent fuel economy and reduced emissions, hitting two critical contemporary driving concerns.
The 2020 4Runner further leverages technology through its optimal aerodynamic design. The well-sculpted body, rear spoiler, and underbody panels do not only add an appealing aesthetic but also serve to decrease wind resistance, thereby reducing the vehicle's overall drag. Less drag means less engine strain, culminating in enhanced fuel efficiency and smoother performance.
Another note-worthy highlight is the 4Runner's innovative part-time 4WD system with Active Traction Control (A-TRAC). This system apportions power to both front and rear wheels as needed, reducing energy waste and ensuring full utilization of the engine's potential. The result is a terrific off-road grip while maintaining a decent fuel economy.
The incorporation of a standard Hill Start Assist Control (HAC) and Downhill Assist Control (DAC) as part of the technology suite serves various efficacies. These features are meant to reduce the risk of slippage on steep ascents or descents, but they're also in place to minimize potential engine and transmission stress, promoting longevity and performance.
Indeed, techno-savvy and eco-conscious drivers will appreciate how the 2020 Toyota 4Runner has capitalized on technology to orchestrate these remarkable efficiencies and performances. It is evident that the fusion of technology and car manufacturing has created a paradigm shift in the industry, with the 2020 Toyota 4Runner at the forefront, setting impressive technologically-driven standards.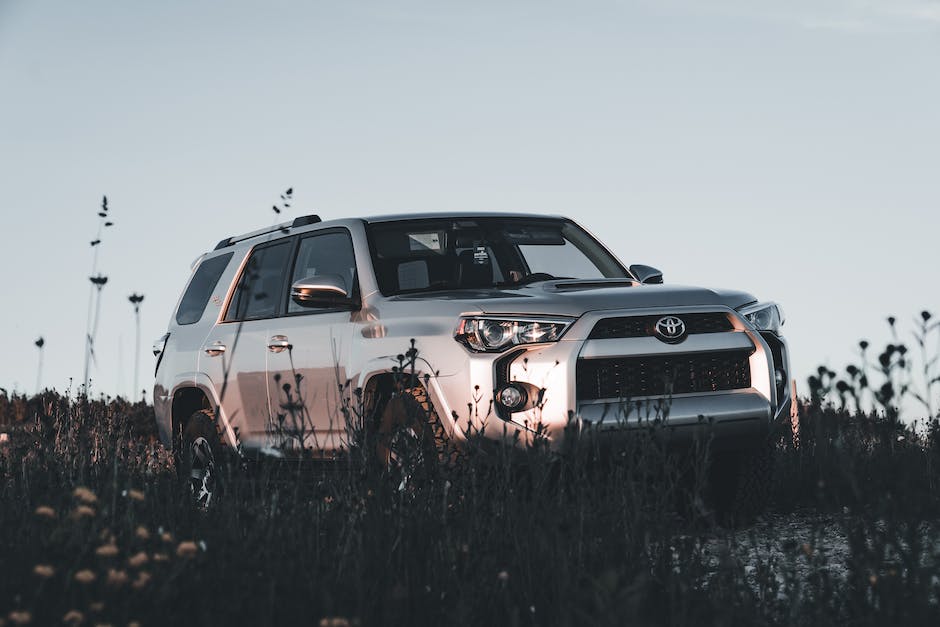 Ultimately, the technology incorporated into the 2020 Toyota 4Runner underscores Toyota's commitment to achieving a balance between power, economy, safety, and entertainment within their vehicle models. Its state-of-the-art powertrain technology, coupled with a broad range of safety features, make the 2020 4Runner a top performer in its category. With a keen eye for connectivity and infotainment, Toyota ensures that every journey becomes an adventure, tailored to the comfort and enjoyment of both the driver and the passengers.
(Visited 25 times, 1 visits today)