4 Reasons to Buy the 2022 Ford Maverick: An Exceptional Compact Pickup
Last Updated on July 3, 2023 by Christ
The 2022 Ford Maverick has generated a lot of buzz in the automotive industry, and for good reason. As a compact pickup truck, it offers an impressive combination of versatility, efficiency, and affordability. If you're considering a new vehicle purchase, here are four compelling reasons why the 2022 Ford Maverick deserves your attention.
4 Reasons to Buy the 2022 Ford Maverick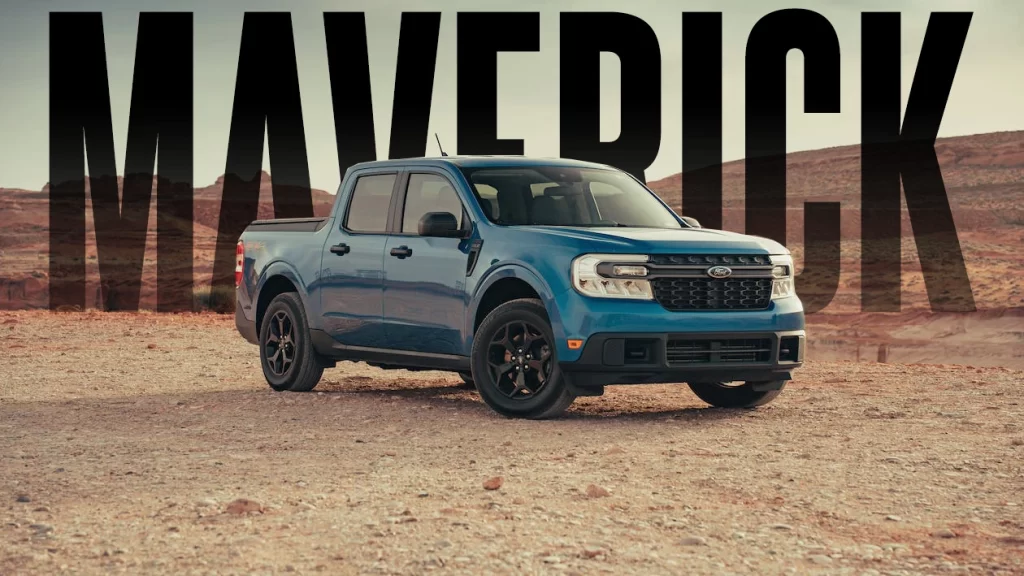 1. Unmatched Fuel Efficiency
One of the standout features of the 2022 Ford Maverick is its exceptional fuel efficiency. Equipped with a hybrid powertrain as standard, the Maverick boasts an impressive EPA-estimated 40 miles per gallon (MPG) in the city and 33 MPG on the highway. This fuel efficiency not only helps you save money at the pump but also minimizes your environmental footprint, making it an excellent choice for eco-conscious drivers.
2. Versatile and Functional Design
The Ford Maverick offers a well-thought-out design that emphasizes versatility and functionality. With its innovative FlexBed™ system, the Maverick allows you to configure the bed to accommodate different types of cargo. Whether you're hauling furniture, sports equipment, or camping gear, the Maverick offers adjustable tie-downs, available in-bed power outlets, and a multi-position tailgate to make your life easier.
Inside the cabin, the Maverick provides comfortable seating for up to five passengers, with ample legroom and headroom. The available SYNC® 3 infotainment system offers a user-friendly interface and connectivity features, including Apple CarPlay® and Android Auto™ compatibility, ensuring you stay connected and entertained during your journeys.
3. Advanced Safety Features
When it comes to safety, the 2022 Ford Maverick doesn't compromise. It comes equipped with a suite of advanced driver-assistance technologies designed to enhance your peace of mind on the road. Features such as forward collision warning with automatic emergency braking, blind-spot monitoring, and lane-keeping assist help you navigate traffic and potential hazards with confidence.
Additionally, the Maverick offers available adaptive cruise control, which maintains a set distance from the vehicle ahead, adding convenience during long drives or traffic congestion. With its comprehensive safety features, the Maverick prioritizes your safety and the safety of those around you.
4. Competitive Pricing
The 2022 Ford Maverick stands out in the market due to its competitive pricing. Starting at an affordable base MSRP, the Maverick offers a compelling package of features and capabilities that rival more expensive pickup trucks. Whether you're a first-time truck buyer or looking to downsize from a larger vehicle, the Maverick provides excellent value for the price.
3 Factors to Consider Before Buying the 2022 Ford Maverick
While the 2022 Ford Maverick offers numerous advantages, it's essential to consider a few factors before making your purchase decision. Here are three key points to keep in mind.
1. Towing and Payload Capacity
As a compact pickup truck, the 2022 Ford Maverick has a lower towing and payload capacity compared to its larger counterparts. While it can tow up to 4,000 pounds and carry a payload of up to 1,500 pounds, it may not meet the needs of individuals requiring heavy-duty hauling capabilities. If you frequently tow or carry substantial loads, you may need to explore other options in the market.
2. Size and Space Requirements
While the Maverick's compact size offers advantages such as easy maneuverability and parking in tight spaces, it may not be ideal for those needing ample interior space. If you have a larger family or frequently transport bulky items, you may find the Maverick's cabin and bed dimensions somewhat limiting. It's crucial to evaluate your specific space requirements and ensure the Maverick meets your needs.
3. Off-Road Capability
While the Ford Maverick is designed for versatile daily driving, it's worth noting that it's not intended for serious off-road adventures. If you're an avid off-roader or require a pickup truck with robust off-road capabilities, you may want to explore other models in Ford's lineup, such as the Ford Ranger or Ford F-150 Raptor.
In Conclusion
The 2022 Ford Maverick offers an exceptional compact pickup truck option that combines fuel efficiency, versatility, and affordability. With its impressive features, advanced safety technologies, and competitive pricing, it's certainly worth considering for individuals seeking a practical and efficient vehicle for everyday use. However, it's essential to evaluate your specific needs, such as towing requirements, space considerations, and off-road capability, to ensure the Maverick aligns with your expectations. By doing so, you can make an informed decision and potentially enjoy the benefits of owning this outstanding compact pickup truck.
(Visited 67 times, 1 visits today)