Toyota 4Runner 2020: A Stellar Comparison with Competitors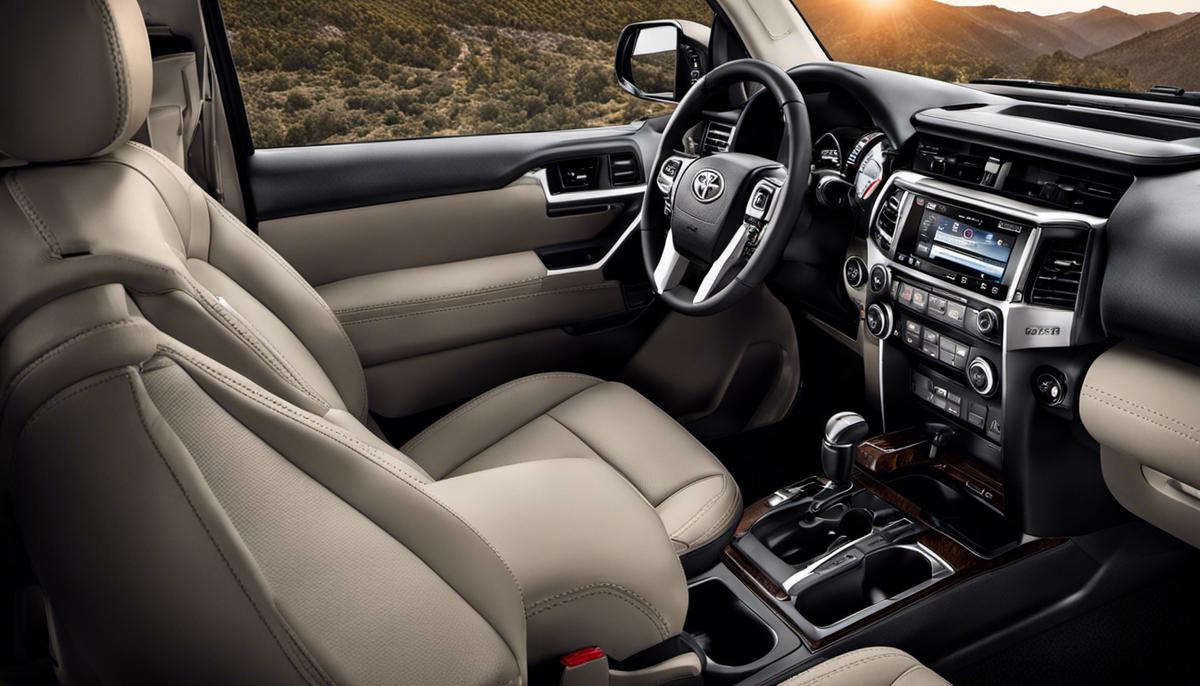 Last Updated on October 17, 2023 by Christ
When in the market for an unrivaled midsize SUV, the 2020 Toyota 4Runner stands out as a strong contender, setting the bar high in performance, comfort, technology, safety, and value. A robust frame, steeped in power, torque, and remarkable off-road capabilities, makes this vehicle a gripping icon on the road – a feature that gets even more interesting when compared to heavyweights in the industry, such as the 2020 Jeep Grand Cherokee and the Ford Explorer. Yet, the 4Runner isn't just about gruff power. Upon stepping into its sophisticated cabin, one is greeted by impressive design elements, cushioned comfort, and functional gadgetry. But how does it fare against its rivals like the Honda Passport or the Nissan Pathfinder? And, how do its tech & safety features stack up against the mixes offered by Subaru Outback or the Hyundai Santa Fe? Value also comes into focus as we consider the 4Runner's base price and trims against its competitors. Let's take a closer look.
Performance and Handling Features
Taking the Lead: The Performance and Handling of the 2020 Toyota 4Runner Compared to its Rivals
There's a certain frenzy that ensues in the world of off-road vehicles every time a new model is announced. One such model, permeating the conversation amongst enthusiasts and driver loyalists like a flood tide during high moon, is the 2020 Toyota 4Runner; a model introduced with just the right blend of raw power and refined prowess. So, how does this noteworthy vehicle stack up against its worthy opponents in the realm of performance and handling? Let's dive right in.
Performance: An In-Depth Look
The 2020 Toyota 4Runner, with its 4.0-liter V6 engine, delivers an impressive 270 horsepower and 278 pound-feet of torque, a display of sheer, muscle-flexing vigor. This powerhouse of a unit is paired with a smooth, 5-speed automatic transmission. One characteristic feature, compared to its most prominent competitors, the Jeep Wrangler Rubicon and the Ford Bronco, is its one-of-a-kind powertrain that provides a delicate balance between raw horsepower and cruising capabilities.
The Bronco, on the other hand, runs with a smaller, albeit turbocharged 2.3-liter 4-cylinder engine, offering 270 horsepower and a massive 310 pound-feet of torque. Meanwhile, the Wrangler Rubicon equips a 3.6-liter V6 engine, providing 285 horsepower and 260 pound-feet of torque. Each competitor displays a distinct muscle-performance ratio and while both competitors eclipse the 4Runner in different ways, the 4Runner retains a good standing with its overall balance.
Handling: Superior or Subpar?
When it comes to handling on varied terrains, the 2020 Toyota 4Runner's robust body-on-frame construction ensures a comfortable, steady ride both on the highway and off-road—an elusive trait matched only by a select few in the competitor class. It's Kinetic Dynamic Suspension System (KDSS) and Multi-terrain Select technology give the 4Runner an edge over less-equipped rivals, making it a formidable contender on all grounds.
The Bronco and the Wrangler Rubicon, both designed with unquestionable off-road capabilities, are without a doubt tenacious off-road beasts. They offer unique features like Bronco's HOSS system and Rubicon's Rock-Trac 4×4 system, each designed for superior off-road handling. But herein lies the rub – the hardcore off-road emphasis can sometimes compromise their on-road comfort – something the 4Runner manages to balance quite exquisitely.
While the Bronco and Wrangler Rubicon are revered for their undoubted capabilities, they lean more towards the adventurous facet; whereas, the 4Runner steers to a middle ground – a sweet spot of comfortable commutes and thrilling off-road escapades.
In conclusion, there's a fit for every enthusiast in the rough and tumble spectrum of off-road vehicles. Secure in its standing, the 2020 Toyota 4Runner remains a versatile contender, appealing to a broad variety of off-road aficionados – those looking to add a sprinkle of adventure to their daily drives and weekend trips. And although it has sturdy challengers in the Ford Bronco and the Jeep Wrangler Rubicon, the 2020 4Runner strikes an enviable balance, making it an undeniably significant force in the world of off-roaders.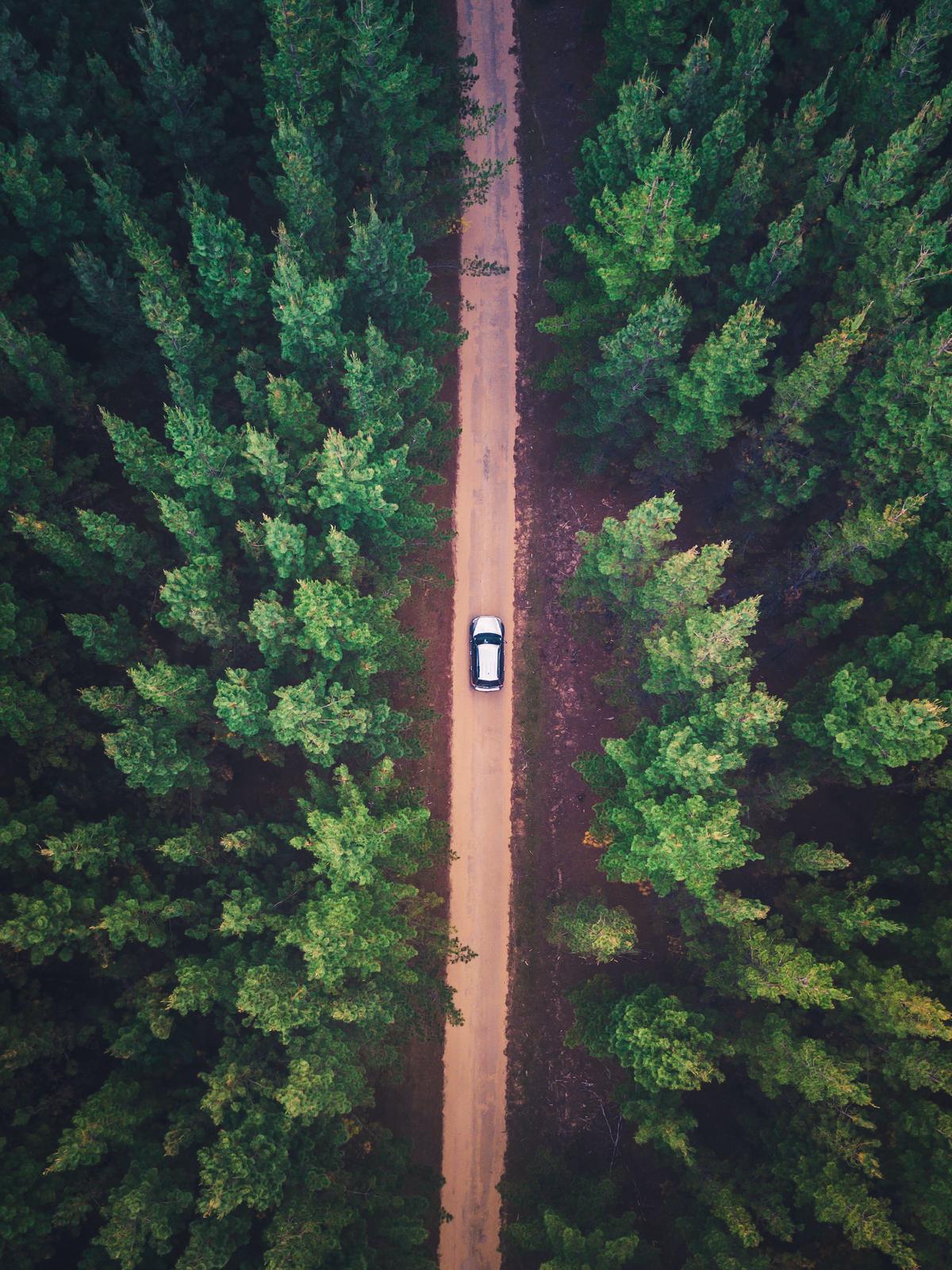 Interior Design & Comfort
The Refined Ruggedness: Exploring the Interior Design and Comfort of the 2020 Toyota 4Runner
Let's dive right into the realm of the Toyota 4Runner, but this time focusing on what makes it a leading off-road vehicle from the inside out. Spacious and sophisticated, the 2020 Toyota 4Runner interior stands out in its class for its unique combination of comfort and durability, a standout amidst its peers in the market.
First off, the 4Runner boasts a rugged yet luxurious interior that's perfectly aligned with its hardy exterior aesthetic. Unlike some off-road competitors, it seamlessly merges form and function through exquisite design, quality materials, and innovative technology. The meticulously crafted layout prioritizes both driver control and passenger comfort, reaffirming Toyota's attention to driver utility and intuitive design.
Decoding its magic further, the adventure lovers will appreciate the ample space available within the 2020 Toyota 4Runner, delivering an impressive passenger volume. It easily accommodates up to seven occupants across its three rows, ensuring versatility for those long trips or expeditions. In comparison, market competitors like the Jeep Wrangler Rubicon and Ford Bronco generally offer seating for just five passengers. So, if grand adventures with family or friends are your jam, the 4Runner makes sure no one gets left behind.
Additionally, the 4Runner's well-padded seats provide excellent comfort during those bumpy off-road drives. On top of that, you'll encounter impressive headroom and legroom, even in the rear seats, which is a testament to its thoughtful ergonomics.
The ingenuity doesn't end there. The 2020 Toyota 4Runner also teems with convenient storage solutions, allowing adventurers to carry more gear comfortably. It features an adaptable cargo area with fold-flat second-row seats, expanding the cargo space up to a roomy 88.8 cubic feet, significantly outmatching both the Wrangler Rubicon and the Ford Bronco on this front.
The dashboard, furnished with high-grade, soft-touch materials, enhances the overall aesthetic. Alongside the luxury is instinctive technology – the 2020 Toyota 4Runner is equipped with an 8.0-inch touchscreen multimedia system that supports Apple CarPlay, Android Auto, and Amazon Alexa. Whether for entertainment or navigation, this intuitive system is another significant factor setting the 4Runner apart.
Coupling all this with powerful ambient lighting, noise reduction technology, and climate control systems, it's clear that the 2020 Toyota 4Runner has checked off all the right boxes when it comes to interior design and comfort. In a league of its own, the 4Runner manifests a keen sense of resilience, versatility and luxury, a beacon amidst the rugged world of off-road vehicles, impeccably exemplifying the phrase, "where toughness meets sophistication".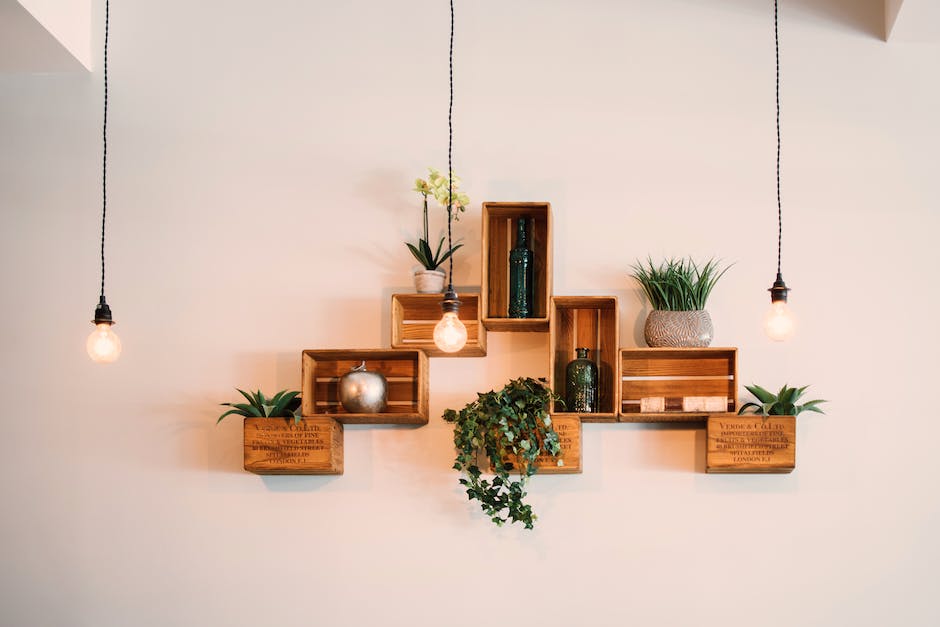 Tech & Safety Features
Diving deeper into the vast world of the 2020 Toyota 4Runner, it unarguably boasts a range of superior technology and safety features that flag it as a front-runner in the realm of modern, off-road vehicles. These advanced systems not only contribute to a safe and secure drive but also lend to the overall gratifying experience of driving this robust machine.
The 2020 4Runner is no doubt a technological powerhouse. It includes Toyota's Entune multimedia system, an advanced interconnected system integrated with Apple CarPlay and Android Auto, allowing for seamless connectivity on the go. The 4Runner easily overtakes its competitors with its higher quality 15-speaker JBL sound system, providing a surround-sound experience that bolsters the journey, whether driving in uncluttered wilderness or crammed urban streets.
Reaching out to off-roading connoisseurs, the 4Runner stands supreme. Its 'Crawl Control and Multi-Terrain Select' technology enables the vehicle to adapt to a myriad of challenging terrains. It outshines trailblazing rivals like the Jeep Wrangler Rubicon and Ford Bronco with a more advanced 4×4 system that moderately distributes power to wheels as necessary, providing optimal traction control.
Regarding safety, an aspect where zero corners should be cut, the 2020 4Runner is second to none. It's equipped with the 'Toyota Safety Sense P', a suite of advanced active safety features. An automatic high-beam system, a lane-departure alert system, and a pre-collision system with pedestrian detection are just a few of the features included in this package. Combined with an array of airbags and a robust structure, the 2020 4Runner boils down to being an encapsulation of safety on wheels.
Additionally, this 'adventure on wheels' features an exceptional 'Backup Camera with Projected Path', which makes navigating outdoor terrains a breeze when compared to the Jeep Wrangler Rubicon and Ford Bronco.
Lastly, let's talk about the 'Adaptive Cruise Control'. This system has been calibrated with off-roading in mind, where the vehicle's speed is adjusted automatically to maintain a safe distance from other vehicles, adding an extra layer of reassurance on meandering trails.
In conclusion, the 2020 Toyota 4Runner outshines the competition, especially the Jeep Wrangler Rubicon and Ford Bronco, when it comes to technological finesse and safety assurance. With its high-tech specs and safety-oriented design, it's set the bar high, carving an impressive path among off-road vehicles that future models will aspire to follow.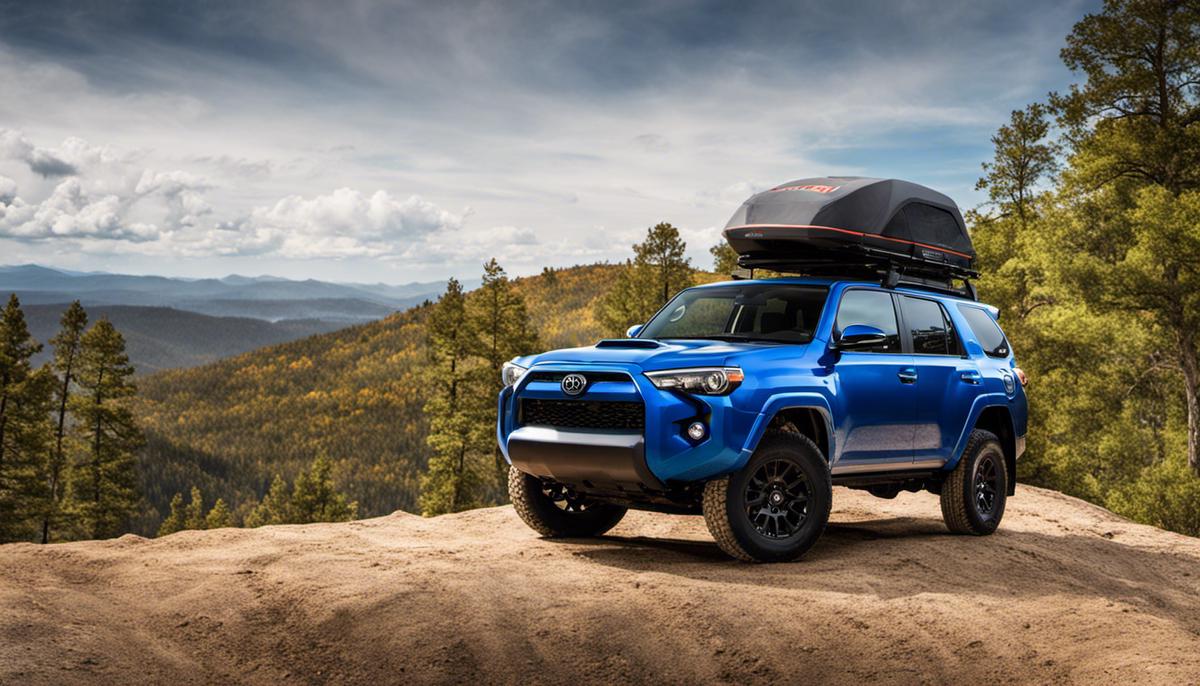 Pricing and Value
Delving into the value proposition of the 2020 Toyota 4Runner demands scrutiny not just of its performance and design, but also its impressive roster of standard and optional features. It's a holistic evaluation of this vehicle's capabilities against its competition. The shadow of the Jeep Wrangler Rubicon and Ford Bronco loom large, no doubt, but how well-furnished is the 4Runner's battle arsenal, really?
Let's transition our gaze to the value that the 4Runner brings to the table when we consider the combined list of features and technologies it offers. A bang for every buck, if you will.
The 2020 Toyota 4Runner marries its rugged exterior with cutting-edge technology, standing tall in the segment, especially with Toyota's Entune multimedia system. This system offers complete integration for both Apple CarPlay and Android Auto. Customization and user-friendly are the names of the game here. Music lovers are in for a treat as well, thanks to the integrated 15-speaker JBL sound system. The audio experience this car offers presents a surplus value unmatched by its competitors.
Advanced technology isn't just limited to the entertainment system. The off-road capabilities of the 4Runner incorporate the use of Crawl Control and Multi-Terrain Select technology, ensuring optimal performance on tricky terrains. This enhancement certainly gives the 4Runner a competitive edge against the Wrangler Rubicon and the Bronco.
The 4×4 system of the 4Runner, which provides optimal traction control, becomes especially noteworthy when looking at its overall value for price. This feature is not only critical for off-roading but also invaluable for safety during adverse weather conditions.
Speaking of safety, the Toyota Safety Sense P suite of active safety features acts as a formidable line of defense. This includes Automatic High Beams, Lane Departure Alert, and a Pre-Collision System, among others, providing peace of mind for adventurers and families alike. Tie that in with a Backup Camera with Projected Path technology, and you have a vehicle that's ready for both the wilderness and urban jungles.
The 2020 Toyota 4Runner even offers Adaptive Cruise Control specifically calibrated for off-roading, a feature not readily found in many of its peers.
In comparison to the Jeep Wrangler Rubicon and Ford Bronco, the 2020 Toyota 4Runner does not shy away from boasting its prowess. Its combination of power, comfort, ruggedness, and technology finesse does indeed provide significant value for its price. Equipped with a unique blend of off-road grit and daily utility, the 2020 4Runner paints itself as a vehicle capable of tackling whatever comes its way.
So, does the 2020 Toyota 4Runner offer good value for its price when compared to its competitors? Indeed, it's quite a package, isn't it? All these features and more do not just justify the price tag but elevate the 2020 Toyota 4Runner to the upper echelons of the off-road vehicle segment. This is not just a car; it's a callback to the true spirit of adventure, cloaked in the armor of 21st-century tech and comfort.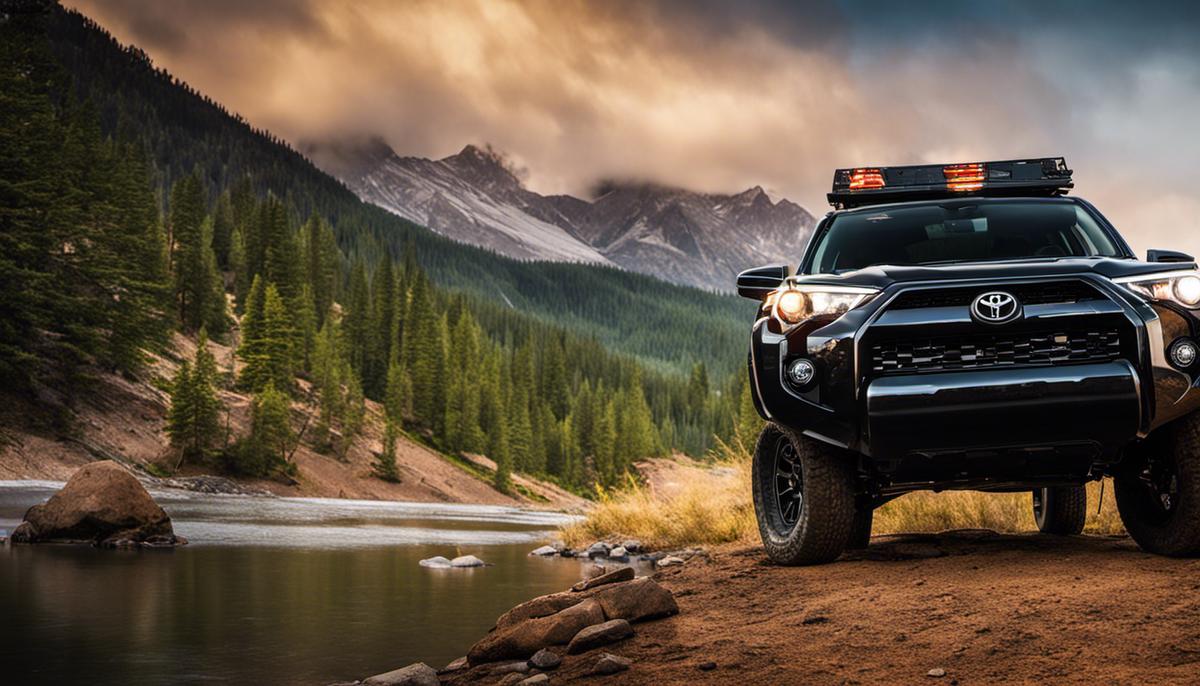 The 2020 Toyota 4Runner, with its adherence to uncompromising power, intricate comfort, advanced technology, significant safety measures, and commanding value, establishes itself as an attractive proposition in the midsize SUV market. It competes well on several fronts against rivals including the Grand Cherokee, Ford Explorer, Honda Passport, Nissan Pathfinder, Subaru Outback and Hyundai Santa Fe. Yes, it may leap and bound on challenging terrains effortlessly, but the 4Runner also ensures a rich and comfortable ride, brimming with advanced technologies and safety features, to its occupants. Though priced a notch higher, the robust offerings seem to justify the cost, making the 4Runner meaningful value for money for those who hunger for a dependable SUV that cuts no corners. Therefore, for buyers exploring outstanding performance, elegant interiors, formidable safety, and compelling value, Toyota's 4Runner is worth considering.
(Visited 24 times, 1 visits today)