How To Reset Infiniti QX56 QX80 SRS Airbag Light (2004-2018)
Last Updated on February 10, 2020 by Christ
How To Reset Infiniti QX56 QX80 SRS Airbag Light (2004-2018) – Infiniti QX80 type was first introduced in 2014 ago in the event of the New York Auto Show, which is marketed to America and the Middle East with the left wheel features. And now available QX80 has the right wheel and will be marketed in Malaysia, Australia and of course Indonesia in 2015. For information, Infiniti QX80 carrying the 5.6-liter V8 engine and has a maximum power of 405 HP and a torque of 560 NM.
To deliver power to all four wheels of the engine is mated to a seven-speed automatic transmission. Infiniti QX80 offers technology and safety features advanced form of High Beam Assist, Intelligent Brake Assist (IBA) with Forward Emergency Braking & Predictive Forward Collision Warning (PFCW), Backup Collision Intervention (BCI), Intelligent Cruise Control (Full-Speed Range), Blindspot Warning (BSW), Distance Control Assist (DCA) and Front Pre-Crash Seat Belts. Adopting also Blind Spot Intervention (BSI), Lane Departure Warning (LDW) and Lane Departure Prevention (LDP).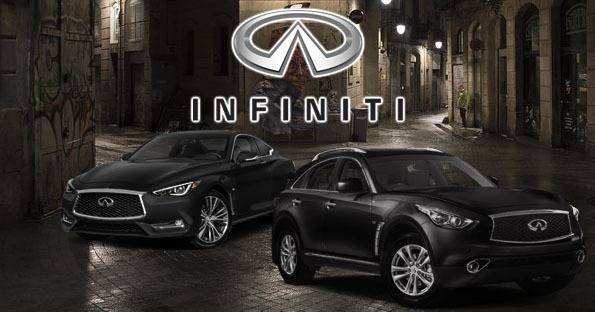 How To Reset Infiniti QX56 QX80 SRS Airbag Light (2004-2018)
Time Needed : 17 minutes
To turning off the Airbag Light in Infiniti QX56 or QX80, conform to the following instructions:
Turn the ignition key to position "ON" without starting the engine, If your vehicle has Smart key button, press the "Start" button twice without touching the brake pedal.

Watch the airbag light closely. It will stay on for a few secs. and then as soon as it blinks off (the start of the flashing), turn the key off instantly.
Wait for more than 3 seconds
Repeat steps 1-3 two more times until you have done the cycle three times.
Now turn the key on and watch the light. It will start blinking in a different, slower manner. This is a diagnostic mode. You can watch this for a little while, no hurry.
Now turn the key off again, wait for more than 3 seconds like in step 3 again, and turn back on.
Turn the ignition off and then start the engine to verify the indicator has been reset
For more details, please watch the following video:
We got this tutorial from Infiniti specialists. If the procedure worked, the airbag light will not be flashing. This procedure should apply to all models of Infiniti QX56 / QX80 (2004 2006 2007 2008 2009 2010 2011 2012 2013 2014 2015 2016 2017 2018 model years). Hopefully the article of How To Reset Infiniti QX56 QX80 SRS Airbag Light (2004-2018) useful for you. Good Luck!