2007-2020 Jeep Wrangler TPMS Light Low Tire Pressure Sensor Reset
Last Updated on March 3, 2020 by Christ
2007-2020 Jeep Wrangler TPMS Light Low Tire Pressure Sensor Reset – Jeep Wrangler with the chassis code JK, first launched in 2007 has reaped very positive results and received by the Jeep brand fans and consumers around the world. In 2010, Jeep JK Wrangler comes with a 3.8L V6 engine. Through a series of improvements, the 2012 Jeep Wrangler comes with a 3.6L V6 Pentastar, which has been awarded the Ward's 10 Best Engines three consecutive times by Ward's Auto an automotive media and institutions that focuses on data and analysis in the automotive sector in the United States.
Character Pentastar engine is smooth, powerful and efficient displacement is present in a wide range to meet the needs around the world. To meet the sales in Asian countries such as Indonesia has now launched a 3.0L V6 Pentastar engine that is present on the Jeep Wrangler JK 2015. This new machine is able to produce a maximum power of 230 horsepower at 6,000 rpm and torque of 285 Nm at 4,400rpm.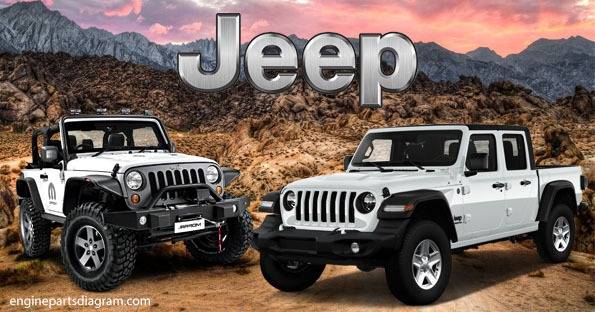 2007-2020 Jeep Wrangler TPMS Light Low Tire Pressure Sensor Reset
Time needed: 7 minutes.
If you receive a low-tire-pressure monitoring system (TPMS) warning light while driving and you want to clear or turning off the warning light on your Jeep Wrangler, follow these instructions:
Make sure the vehicle is at a complete stop

The shift lever is in N (for manual transmission) or the shift lever is in P (for Automatic transmission/CVT models)

Turn the ignition to RUN position

Do not start the engine!

Enter to Vehicle Info menu by pressing the MENU button and highlight "Tire Pressure" and then press the RIGHT button

The button is located on the steering wheel

If one or more tires have low pressure, "Inflate Tire To XX" is displayed with the vehicle ICON

.

Adjust the tire inflation pressure recommended on the tire placard

The tire placard located on the door panel.

Driving for a few miles (kilometers), calibration will complete after 20 minutes of cumulative driving at least 25 km/h (16 mph), and then verify that it turns off.

Done!
Note: When filling warm tires, the tire pressure may need to be increased up to an additional 4 psi (30 kPa).
For more details, please watch the following video:
These instructions we got from the Jeep owner's manual. The procedure above can be applied to the latest generations of Jeep Wrangler (2007 2008 2009 2010 2011 2012 2013 2014 2015 2016 2017 2018 2019 2020 model years). Hopefully, the article of 2007-2020 Jeep Wrangler TPMS Light Low Tire Pressure Sensor Reset useful for you. Good Luck! 😀