How To Reset Tire Pressure Light On SEAT León MK3 2012-2017 – The SEAT León is a two-volume sedan car saloon of the C segment produced by the SEAT in three series starting in 1999, ranging from the SEAT Ibiza, Córdoba, and Toledo. It was born as a hatchback version of the second series of the 3 volumes SEAT Toledo, which from the third series adopted the 2-volume formula with a just pronounced tail.
The third León series was presented at the 2012 Paris Motor Show; compared to the previous series has been slightly shortened (5 cm), however, it has a slightly greater distance, which allows a more spacious interior. Regarding automotive safety, thanks to the new equipment, the car got the 5 stars in Euro NCAP crash tests. At the Frankfurt Motor Show 2014, a model station wagon version, called Leon ST, was introduced for the first time, where ST stands for Sports Tourer. At the Geneva Motor Show in 2013, a 3-door version was named Leon SC, where SC stands for Sports Coupé.
How To Reset Tire Pressure Light On SEAT León MK3 2012-2017:
If you receive a low-tire-pressure monitoring system (TPMS) warning light while driving and you want to clear or turning off the warning light on your 2012 2013 2014 2015 2016 2017 SEAT León, follow these instructions:
Make sure the vehicle is at a complete stop
Turn the engine switch off
Adjust the tire inflation pressure recommended on the tire placard located on the door panel.
Turn the ignition to ON position without starting the engine.
Open the glove box, and then locate and press the SET button until you hear an audible signal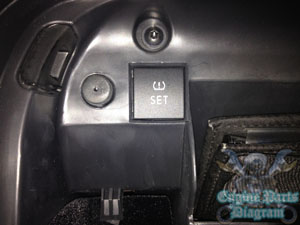 For more details, please watch the following video:
This procedure should be work on the third generation of SEAT León (2012 2013 2014 2015 2016 2017) model years. Hopefully the article of How To Reset Tire Pressure Light On SEAT León MK3 2012-2017 useful for you. Good Luck!
(Visited 2,360 times, 1 visits today)